Kanye West and Drake film cameos in "Anchorman 2"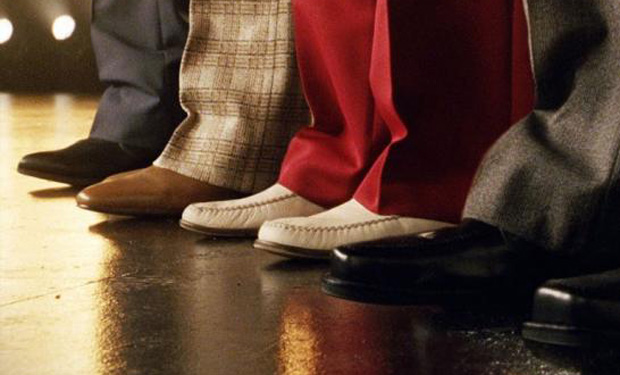 Posted by Terri Schwartz on
The '70s still look good on Ron Burgundy. Hot off the release of a new "Anchorman: The Legend Continues" trailer, some awesome set photos have been released that reveal two exciting cameos.
It turns out that both Drake and Kanye West have shot scenes for the upcoming comedy. West can be seen choking Steve Carell with a hockey stick, while Drake was seen sporting an awesome afro and filming near a glass case of emotion.
Neither musician's role has been revealed, but hopefully they get to put their musical talents to good use. A rap version of "Afternoon Delight," maybe? Director Adam McKay already promised "whole song sequences," but there could be another aspect of "Anchorman: The Legend Continues" that West and Drake are a part of.
"It's right when all the news started changing with the 24-hours news cycle in '78 or '79," McKay previously said of the film's time period. "All of a sudden, local news stations diversified and had Latino anchors and African-American anchors, and any time you're talking about diversity and the Action News team, that's always fun to deal with."
"Anchorman: The Legend Continues" stars Harrison Ford as a "legendary newscaster," Meagan Good as Ferrell's boss, Vince Vaughn as Wes Mantooth, Luke Wilson as Frank Vitchard and Kristen Wiig as Steve Carell's wife. Also joining the cast are Nicole Kidman, James Marsden, Greg Kinnear, Josh Lawson and Dylan Baker, while actors like Paul Rudd, David Koechner, Christina Applegate, Will Ferrell and Steve Carell are all returning. Ron Burgundy seemingly has a son in the upcoming project. "Anchorman: The Legend Continues" is due out on December 20, 2013.
Are you surprised by these two new cameos? Tell us in the comments section below or on Facebook and Twitter!