Amy Poehler is stopping by The Chris Gethard Show tonight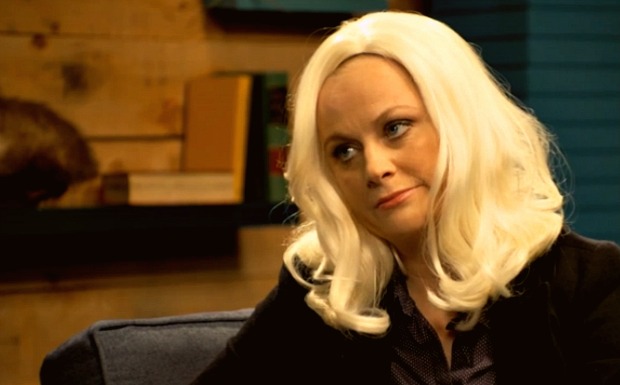 Posted by Melissa Locker on
Our adopted comic Chris Gethard is a pretty understated guy, so even though he has some big exciting news to announce, he just kind of whispered into the ether a.k.a. published it on The Chris Gethard Show blog. Luckily we have our TCGS Google alert, put his blog on our RSS feed, follow him on Twitter and, of course, have spy cameras littered all over Chris' apartment. So allow us to quote Chris' blog:
Joining our panel is the esteemed Amy Poehler! I couldn't be more excited to welcome Amy to the show. Not only has she been a great friend to me over the years, she's supported me more than almost anyone I can think of. On top of that, she built the UCB Theater literally with her hands, and it became my home at the age of 19. I can vouch for Amy's credibility as a future predictor and shaper as she provided me a home and support at a young age and effectively helped shape mine as much as anyone!
That's right, The Chris Gethard Show has talked "Parks and Recreation" star Amy Poehler into dropping by the show for this Wednesday's installment, which airs online and on New York public access via the Manhattan Neighborhood Network at 11pm Eastern (check your local listing). Poehler's visit follows last week's appearance by Zach Galifianakis, where Zach spent most of the episode giving people haircuts. According to the TCGS blog, Amy will spend her time on The Chris Gethard Show fortunetelling and predicting callers' futures. If Amy's gone psychic, remember that means she knows if you're watching. Thank god you can watch online.
Want more Chris Gethard? If you're in New York, stop by Housing Works Bookstore Cafe on Thursday at 7pm for a Splitsider panel called Laugh Track: Unconventional Comedy Careers in the Internet Age featuring Chris Gethard (The Chris Gethard Show, A Bad Idea I'm About to Do), Julie Klausner (How Was Your Week, Art Girls Are Easy, I Don't Care About Your Band), and Dave Hill (Dave Hill's Podcasting Incident, Tasteful Nudes).
Want the latest news from IFC? Like us on Facebook and follow us on Twitter@IFC