10 Comedians Who Have No Business Being Dead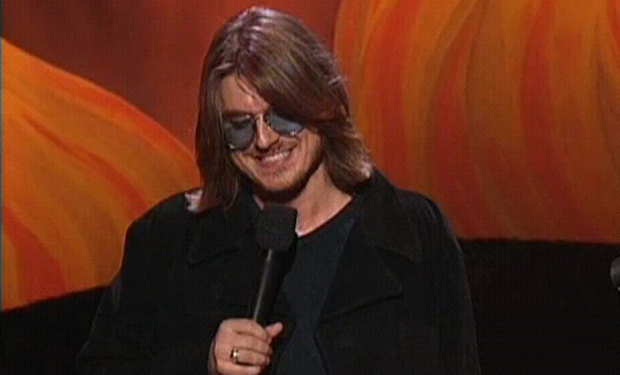 Posted by Andy Hunsaker on
It's a damn shame, but death comes for us all. However, for some of us, it comes way too soon, and the comedy business is no exception. These people should still be alive if there was any justice in the universe.
1. PHIL HARTMAN
Always the number one, because the way he went out was so surreal, wrong and awful, being shot by his drugged-out wife. He was perhaps the greatest performer and hands-down the best utility player in "Saturday Night Live" history – not to mention his beloved work on "The Simpsons" and "NewsRadio."
---
2. BILL HICKS
Pancreatic cancer took this soothsayer away before he could really enjoy the praise that's been rightly bestowed on him after his death. We'd love to hear what he'd have to say about the crap going on today.
---
3. PATRICE O'NEAL
His combative style burned a lot of bridges in his day, but just as he was really coming into his own success, a stroke robbed us of his genius – and his first album had to be released posthumously.
---
4. RICHARD JENI
This one was a huge surprise, as the venerable stand-up comic shot himself in the head shortly after being diagnosed with clinical depression and paranoia issues. But he left behind some highly amusing work.