Zoe Saldana reportedly up for "Guardians of the Galaxy" role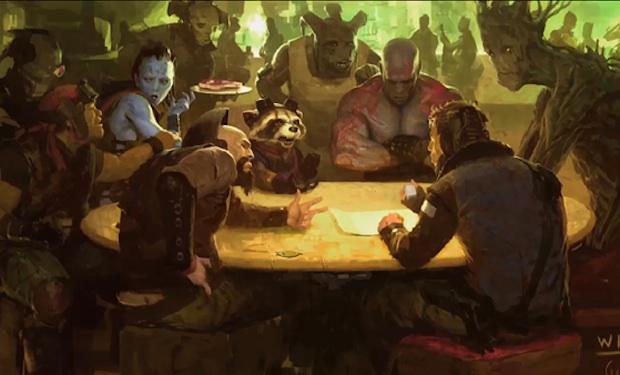 Posted by Terri Schwartz on
Here's a report we should have seen coming: Zoe Saldana is up for the role of Gamora in "Guardians of the Galaxy."
The Hollywood Reporter learned that the "Star Trek Into Darkness" star is in negotiations for the role of "the green-skinned humanoid who is the last of a species that was exterminated by a race known as the Badoon. She also happens to be a skilled assassin."
If she does take the role, Saldana will join Chris Pratt as Star-Lord and Dave Bautista as Drax the Destroyer. Rocket Raccoon and Groot have yet to be cast. The James Gunn-directed film is due out on August 1, 2014.
Saldana might need clones to be able to handle all of the roles she has stacking up in Hollywood. She's already attached to the next two "Avatar" films, which is no small commitment, and then she has any future "Star Trek" movies to worry about. That being said, it's a big plus that she's already so well-versed in playing a motion capture character as Gamora will likely be, and she definitely has the acting talents to make the CGI role seem real.
Do you think Saldana is a good pick for "Guardians of the Galaxy"? Tell us in the comments section below or on Facebook and Twitter.