Zack Snyder directing "Justice League" is mentioned once again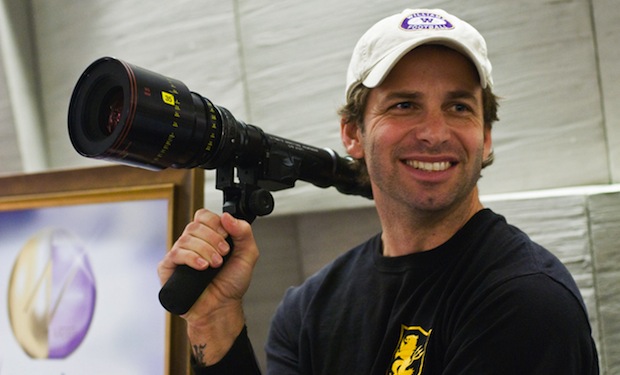 Posted by Terri Schwartz on
A lot of pressure rides on the performance of "Man of Steel." Not only will it likely determine whether "Justice League" gets made, but it also seems to determine whether Zack Snyder will direct it.
The first hint that Snyder could take "Justice League" came when Ruben Fleischer said of his interest in the movie, "Well that's something that Zack Snyder is going to wind up doing." Now Empire (via /Film) seems to be saying the same thing.
"Whether we get a 'Justice League,' [Warner Bros] say, depends on 'Man of Steel.' If we do, they say, Zack Snyder will be asked to direct," the quote reads.
Snyder had previously said that "Man of Steel" will pave the way for a larger DC universe on film, and he elaborates on that in the new Empire interview. "In a weird way it is also the DC world," he said of "Man of Steel's" Metropolis. "I have been making references to the DC universe, just to let you know that world is out there."
"Man of Steel" doesn't hit theaters until June 14, so it seems like a lot is hinging upon that movie doing well. Its recent trailer looked awesome, and buzz continues to build for the new film. It will be nice to see Snyder be able to create the DC universe his way if these rumors about him directing turn out to be true.
Would you like to see Snyder direct "Justice League"? Tell us in the comments section below or on Facebook and Twitter.