Will there be a Bob Odenkirk-driven "Breaking Bad" spin-off?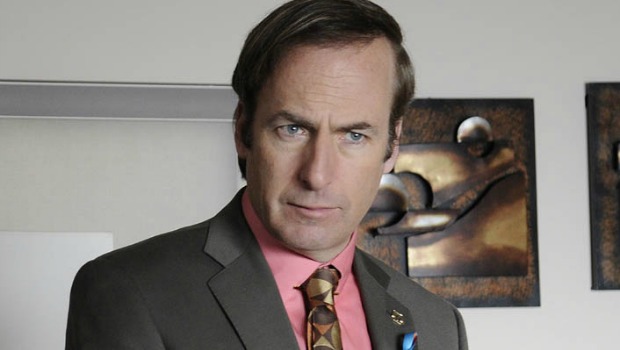 Posted by Melissa Locker on
There's a lot to love about AMC's "Breaking Bad." From Bryan Cranston's impeccable Walter White, to Aaron Paul's intense Jesse Pinkman and everyone else in between, but one of our absolute favorite characters on the show is Bob Odenkirk's shady, money-laundering lawyer Saul Goodman. There have been rumors swirling about a Saul Goodman spinoff series for quite sometime now, but the rumors are reaching a peak right now and it looks like the show might maybe possibly be happening? (* Knock on wood, throw salt over shoulder *) From Deadline:
As AMC's Breaking Bad is heading into its final eight-episode run this summer, the network and series producer Sony TV are exploring keeping the franchise alive with a spinoff series centered on one of Breaking Bad's most recognizable supporting characters, Bob Odenkirk's unflappable criminal lawyer Saul Goodman. There are no deals in place yet as the project is in its nascent stages, but I hear it is being conceived by Breaking Bad creator Vince Gilligan and series writer-producer Peter Gould, who created the Saul character together for a Season 2 episode written by Gould. In the episode, titled "Better Call Saul", Walt (Bryan Cranston) and Jesse (Aaron Paul) hire the flamboyant Goodman after Badger (Matt L. Jones) is caught by the DEA. Goodman, who has been a regular presence on the show since, is a sleazy but highly competent criminal lawyer with a penchant for over-the-top TV commercials in which he uses his signature tagline "Better Call Saul!" Saul has served as Breaking Bad's comic relief, which is not surprising given Odenkirk's strong comedy background. As a result, I hear the potential spinoff is eyed as a comedy, which could be one-hour, but a half-hour format also is being explored.
But wait, there's more! Odenkirk told Vulture that he and "Breaking Bad" boss Vince Gilligan have even discussed how the show – which would have to be called "Better Call Saul," right? – might work. "Oh yeah, we've talked about it," Odenkirk told Vulture. "Vince is still really busy with the show so we haven't talked very in-depth about it, but he clearly thinks it's a possibility. And I've certainly told him that if there was some way to see more of Saul then I would be happy to do it. It would be fun."
It sounds like there are some hurdles to get past, but that it might actually sorta possibly be happening. We will be crossing our fingers and toes and definitely keeping tabs on it. In the meantime, why don't we all watch Saul …er, Bob Odenkirk formally accept the terms of our offer to the Birthday Boys to broadcast ten episodes of their new sketch comedy show, "The Birthday Boys":
Want the latest news from IFC? Like us on Facebook and follow us on Twitter@IFC
Photo courtesy of AMC