Will Forte promises there will be a "MacGruber 2"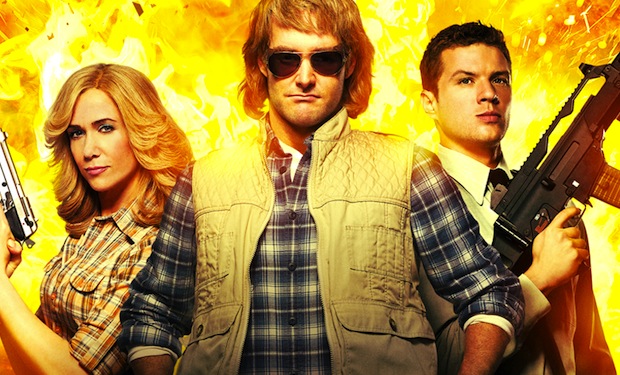 Posted by Terri Schwartz on
A "MacGruber" sequel is coming, even if it won't necessarily be on the big screen. Will Forte promised fans of his original "Saturday Night Live"-spinoff movie that he's going to make "MacGruber 2" happen.
"We are going to make 'MacGruber 2' for sure. Whether we have to do it with a video camera in our backyards — there will be some form of 'MacGruber 2,'" he told Entertainment Weekly.
Honestly, if he really wants to get this movie made, Forte should turn to crowdsourcing. "Veronica Mars" fans have been demanding a movie for years, and now the Kickstarter for the project has made over $5 million. We've listed off some other TV shows that should get the same treatment because it's proven that it can be successful (or at least that people will give money to a project they care about).
Still, it's nice to see that Forte is so dedicated to the film. "MacGruber 2" might be funnier if it was made in Forte's backyard anyways because the original "SNL" sketch was low budget to begin with. As long as Kristen Wiig comes back on board, we'll be totally happy with it.
Do you want "MacGruber 2" to get made? Tell us in the comments section below or on Facebook and Twitter.