Will Arnett cast in "Teenage Mutant Ninja Turtles"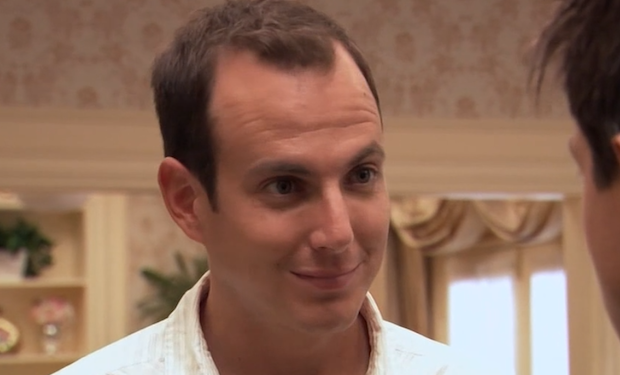 Posted by Terri Schwartz on
The upcoming Michael Bay-produced "Teenage Mutant Ninja Turtles" reboot just added a surprising and exciting cast member: Will Arnett. The "Arrested Development" star's role has not been disclosed.
The Hollywood Reporter broke the news about Arnett's casting. He is joining the previously announced Megan Fox as April O'Neil, Alan Ritchson as Raphael, Jeremy Howard as Donatello, Pete Ploszek as Leonardo and Noel Fisher as Michelangelo. If those names aren't familiar to you, it's because they're all relative unknowns. Ritchson will appear in the upcoming "Catching Fire" and also earned a name for himself of "Smallville."
Jonathan Liebesman is directing "Teenage Mutant Ninja Turtle," and it's screenplay was written by a long list of players: Josh Appelbaum, Andrew Nemec, Art Marcum, Matt Holloway and John Fusco. The movie is slated for a June 6, 2014 release date, and production is expected to begin in April.
Up until this point we've been incredibly skeptical about this "Ninja Turtles" project, but having Arnett on board is enough to get us interested. It seems likely that he'll be playing a comedic role, which is where Arnett has his strength anyways. He could make "Teenage Mutant Ninja Turtles" worth watching even if the whole movie ends up being terrible.
What do you think of Arnett joining this new movie? Tell us in the comments section below or on Facebook and Twitter.