What to watch tonight on IFC: "Poltergeist," "Evil Dead 2" and "The Exorcism of Emily Rose"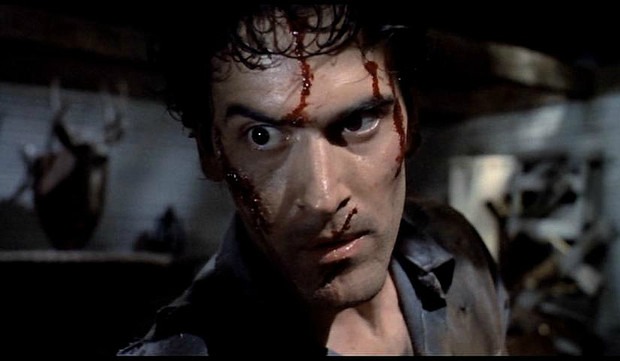 Posted by Melissa Locker on
They're heeeeeeeeerrrreeeeeeee.
Tonight at we are making Thursday downright terrifying with a triple threat of terror. It all kicks off with "The Exorcism of Emily Rose" at 5:30/4:30c, which is based on the true tale of Anneliese Michel, a German woman who died in July 1976 at the age of 23 after an exorcism, the last resort for her strict Catholic family in trying to make the seizures and ominous voices in her head go away. Laura Linney, Tom Wilkinson and Jennifer Carpenter (pre-"Dexter") star in the courtroom drama/horror film.
Things get even creepier when we show "Poltergeist" at 8/7c. If you somehow missed Steven Spielberg's suburban drama, it stars Craig T. Nelson and JoBeth Williams as a young family dealing with a small problem:Their youngest daughter, Carol Anne (Heather O'Rourke) was taken away by the "TV people" she's been communing with. Also their son Robbie's (Oliver Robins) stuffed clown tried to kill him and their house may be completely haunted.
Finally at 10:30/9:30c, we are showing the campy classic "Evil Dead 2: Dead By Dawn," Sam Raimi's 1987 cult comedy horror film, which got a 98% on Rotten Tomatoes (Casablanca only got a 97%). In the movie, a couple retreats to a cabin in the woods where a recording of the Sumerian Book of the Dead causes an evil spirit to possess the girlfriend and her boyfriend, Ash (Bruce Campbell), is forced to kill her. The next day she re-animates and tries to kill him again. Then his hand gets possessed. It sounds like a cut-rate slasher flick, right? But it's not. Plus, with an Evil Dead reboot slated to hit theaters in April 2013, you may as well brush up on the original, right?
Sit back, watch some trailers and tune in tonight for our triple feature of terror starting at 5:30/4:30c:
"The Exorcism of Emily Rose"
"Poltergeist"
"Evil Dead 2"
Want the latest news from IFC? Like us on Facebook and follow us on Twitter@IFC
"The Exorcism of Emily Rose" airs at 5:30/4:30c; "Poltergeist" starts at 8/7c; and "Evil Dead 2" kicks off at 10:30/9:30c