What to watch this week on IFC: April 8 – 14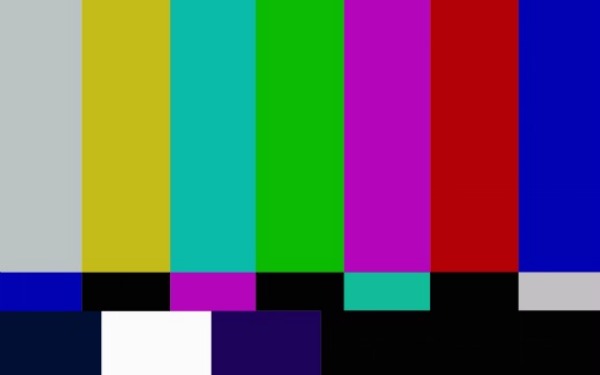 Posted by Melissa Locker on
Here's what to watch this week on IFC:
Monday
Want to make your Monday 100% more awesome? It's easy and doesn't require you to get off the couch. All you need to do is tune into "Transporter 3″ tonight at 8/7c. Why watch the movie? Two words, one answer: JASON STATHAM. Seriously there's nothing that Jason Statham can't make a little more awesome.
Tuesday
"District 9" isn't your standard alien invasion flick at all. In the film (not real life, so don't worry) it's been 28 years since the aliens made first contact, but there was never any attack from the skies, nor any profound technological revelation capable of advancing our society. Instead, the aliens were treated as refugees. They were the last of their kind, and in order to accommodate them, the government of South Africa set up a makeshift home for them in District 9. It's an interesting twist on an old genre and you can watch it at 10:45/9:45C:
Wednesday
It's a double-feature of Eli Roth's unique blend of torture porn starting at 8/7c with "Hostel" where some ill-fated Backpackers (Jay Hernandez, Derek Richardson) find that their decision to stay at a Slovakian hostel is a gruesome mistake. If that's not enough gross-out for you, at 10/9c we're showing "Hostel Part II" where this time the victims are three unlucky American women traveling abroad who take a weekend excursion and become pawns in a grisly game designed to entertain privileged deviants.
Thursday
After the Earth stops spinning, in order to save mankind, a team of sexy scientists and astronauts must set off a nuclear device at the center of the Earth. Who needs realistic science when something big gets to go boom? Aaron Eckhart and Hilary Swank star in "The Core" at 5:15/4:15 c.
Friday
After a new episode of our animated series "Out There," we're showing Mel Brooks' "Blazing Saddles" at 11/10 a.k.a. one of the funniest movies ever. In the film, which influenced Quentin Tarantino's "Django Unchained," corrupt politician Hedley Lemar (Harvey Korman) is intent on ruining a western town, so he appoints Bart (Cleavon Little), a run away slave, as sheriff. Bart initially has difficulty winning over the racist townspeople, but with help from an outlaw named Jim (Gene Wilder) and Lili Von Shtupp (Madeline Kahn), a show-girl, Bart sets out to win the hearts of the town and thwart Lemar's evil plan.
Saturday
Spend Saturday night singing along to the Coen Brothers' musically inclined movie "O Brother, Where Art Thou?" at 8/7c. The film (one of the Coen Brothers' best, if we do say so ourselves) stars George Clooney as an escaped con who evades a mysterious lawman by masquerading as the Soggy Bottom Boys, along with his convict brothers John Turturro and Tim Blake Nelson, as they search for buried treasure in 1930s Mississippi.
Sunday
A mini-marathon of "Arrested Development" episodes kick off at 12:30/11:30c. What better way to get your fix while waiting for the 15 episodes of "Arrested Development's" fourth season to start airing on Netflix on May 26?
Want the latest news from IFC? Like us on Facebook and follow us on Twitter@IFC