What to watch this week on IFC: April 22 – April 28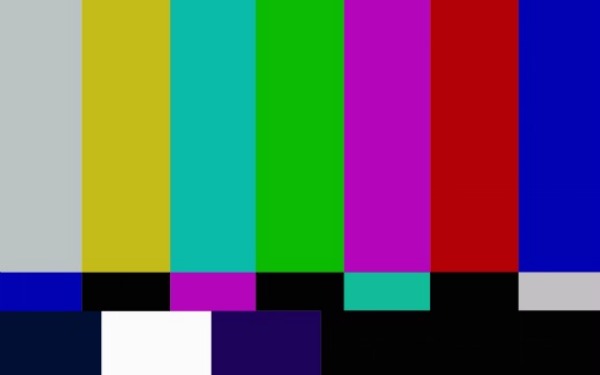 Posted by Melissa Locker on
Here's what to watch this week on IFC:
Monday
Roberto Begnini stars in the Academy Award winning tragi-comedy "Life is Beautiful," which airs at 5:30/4:30c. In the film Begnini manages to make the Holocaust almost funny by creating a game to shield his son from the horrors of the concentration camp in which they have been placed. The powerful, poignant, memorable movie, which Begnini wrote and directed, earned Begnini an Academy Award for best actor as well as taking home Best Foreign Language film and Best Original Dramatic Score.
Tuesday
Get a classical education by watching Harry Hamlin overact in a toga. That's right we're showing "Clash of the Titans" at 5:30/4:30c. Hamlin stars as Perseus the mythological hero who was the first bro to ever yell "Release the Kraken!" at a kegger (probably). Also worth watching to see Sir Laurence Olivier (probably drunk) playing Zeus along with Dame Maggie Smith and Burgess Meredith as some of the other meddling gods.
Wednesday
In "The Cable Guy", Ben Stiller's dark comedy, Matthew Broderick stars as a man who makes the fatal mistake of attempting to bribe the guy who installed his cable. At the urging of his pal Rick (Jack Black), Steven (Broderick) bribes weirdo cable installer Ernie 'Chip' Douglas (Jim Carrey) for a sweet deal, which ends up bearing a very heavy price: becoming BFFs with the lonely and quite psychotic man-child raised on television who is really determined to make sure Steven never ever gets back together with his girlfriend (Leslie Mann). It airs at 6/5c.
Thursday
Strap on your rollerskates and extra-large prosthetics, because we're showing Paul Thomas Anderson's "Boogie Nights" at 8/7c. Mark Wahlberg stars as the well-endowed Dirk Diggler an up-and-coming porn star in late 70s Los Angeles. Burt Reynolds, Julianne Moore and Heather Graham also star as Diggler's "family" who see him through the rise and fall in his XXX career and in the porn industry as a whole.
Friday
Spend Friday night in "Portlandia" when we show back-to-back episodes of Fred Armisen's and Carrie Brownstein's sketch comedy show. The marathon kicks off at 7/6c and features an organic, local, vegan, gluten-free, edible potpourri of episodes from the show's three seasons.
Saturday
What's the perfect ending to an all day "Arrested Development" marathon? A double feature of "Lethal Weapon" and "Lethal Weapon 2"? You're never too old for this shit! Tune in at 8/7c to watch Mel Gibson and Danny Glover invent the Odd Couple buddy cop genre, which spawned such epic movies as "Turner and Hooch."
Sunday
Cap off a long hard day of watching back-to-back-to-back episodes of "Arrested Development" with a double feature of "Lethal Weapon 3" and "Lethal Weapon 4" starting at 8/7c. The Mel Gibson-Danny Glover franchise continues with more action, more drama, more comedy and way bigger explosions. Rene Russo, Chris Rock and Joe Pesci all join the fun.
Want the latest news from IFC? Like us on Facebook and follow us on Twitter@IFC