What to watch on IFC tonight: The season finale of "Out There"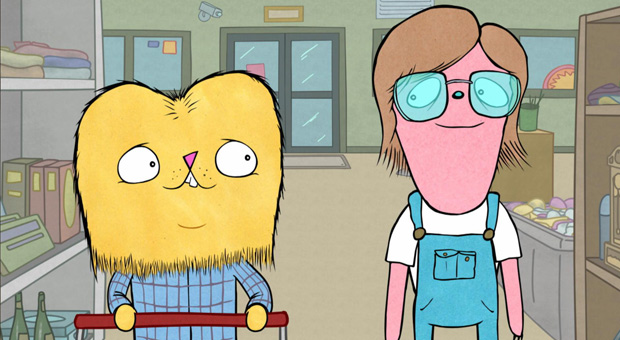 Posted by Melissa Locker on
To help us commemorate the season finale of "Out There," which airs tonight at 10/9c, Sarah Silverman, Ellen Page, and Jason Schwartzman all guest star. With that line up of talent, you know they are playing the cool kids. Sure enough, Chad is almost into the inner sanctum of the high school elite — the cool kids. Turns out that Chad's classroom doodling has drawn the attention of the "cool kid" yearbook staff. When they invite him to join their inner circle of cool creative types, Chad (Ryan Quincy) thinks he really might escape high school unscathed and maybe, just maybe, popular. Chad and Chris (Justin Roiland) make the most of their new-found popular status until Chad discovers their new friends have ulterior motives. Tune in to the season finale tonight to see what that ulterior motive is.
Did you miss an episode of "Out There" along the way? No problem! Before the season finale of "Out There" airs tonight at 10/9c, we are showing back-to-back episodes of the full season, beginning at 5:30/4:30c. See you "Out There"!
Watch a sneak peek of tonight's season finale here:
video player loading
.
.
.
Want the latest news from "Out There"? Like them on Facebook and follow them on Twitter @IFCouthere.
"Out There" airs on IFC on Fridays at 10/9c