Get ready for Tax Day with Tax Day Horrors on Saturday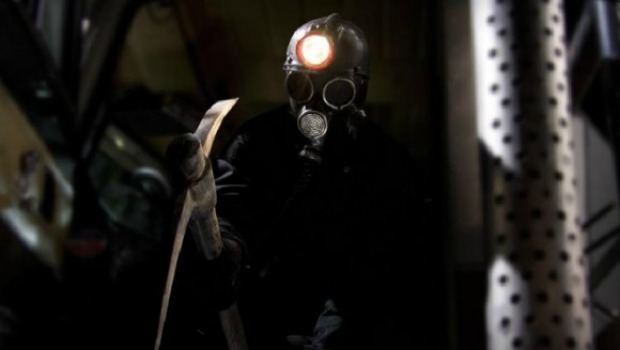 Posted by Melissa Locker on
Whether you're an elephant or a donkey. Regardless of whether you live in a red state or a blue state. Whatever your political affiliation and whoever you voted for in the last election, we can all agree that paying taxes sucks. To help ease our nation's pain, on Saturday while you're collating receipts and cursing at 1099s, we're showing back-to-back horror movies. It helps to watch slaughter while the IRS is torturing your checkbook.
Here's the schedule for this Saturday's Tax Day Horror movie marathon:
12:15/11:15c
"The Children"
A holiday gathering turns deadly when a mysterious illness turns two couples' children into homicidal maniacs.
2/1c
"Dark Floors"
Heavy-metal demons pursue a father (Noah Huntley) and daughter (Skye Bennett), who have inexplicably become trapped in a haunted hospital. It's made by Lordi, who are Sweden's answer to Gwar, so you know it's good.
3:45/2:45c
"Dance of the Dead"
On prom night, high-school misfits are the only ones who can save their classmates from zombies.
5:30/4:30c
"Poltergeist"
A suburban couple's (Craig T. Nelson, JoBeth Williams) little girl is drawn from her bedroom into a nightmarish other dimension. That's right, "They're heeeeeeeeerrrreee."
8/7c
"My Bloody Valentine"
Ten years after he accidentally caused the deaths of five miners, a man (Jensen Ackles) returns to the town of Harmony and faces a pickaxe-wielding killer.
10:15/9:15c
"House of 1000 Corpses"
Four travelers take refuge in the home of a clan of demented killers. Written and directed by musician Rob Zombie.
12:15AM/11:15c
"Hostel"
Eli Roth returns to IFC when we show "Hostel." Backpackers (Jay Hernandez, Derek Richardson) find that their decision to stay at a Slovakian hostel is a gruesome mistake.
Want the latest news from IFC? Like us on Facebook and follow us on Twitter@IFC