Watch Fred Armisen in "The History of Punk" on SNL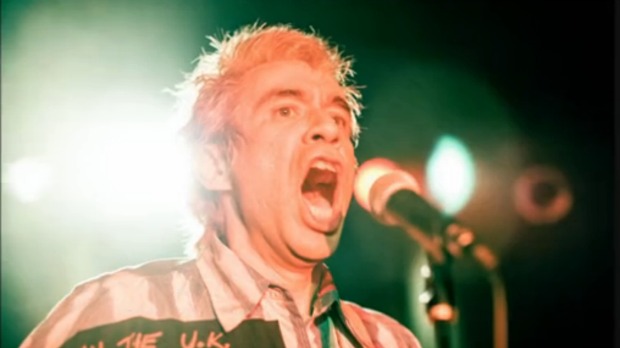 Posted by Melissa Locker on
"Saturday Night Live" addressed the death of Margaret Thatcher during last Saturday's Vince Vaughn-helmed episode with a hilarious, subtle and surprisingly sweet sketch starring Fred Armisen as Ian Rubbish, the frontman of a fictional early punk act called Ian Rubbish & The Bizarros, who had a surprising soft spot for the former prime minister.
Fred played a thinly-veiled composite of Johnny Rotten, the Sex Pistols singer and lead guitarist, in the mockumentary series called "The History Of Punk." While in real life the Sex Pistols were no fans of Margaret Thatcher and her policies, in the SNL sketch, Rubbish surprised his fans and bandmates by singing, "Maggie, you're alright." This despite the fact that during their rise to infamy, the Bizarros took on the police and the queen, but as soon as Thatcher was elected, frontman Rubbish started writing heartfelt odes to her and defending her in the media. For a punk outfit, this was an embarrassment and lead to Rubbish getting fired by the rest of the band. The best part of the sketch is the real-life Sex Pistol (and "Portlandia" guest star) Steve Jones, weighing in on Rubbish's puzzling affection for the prime minister. "We thought it was a joke," says Jones. "Turned out he just really liked her." The sketch also featured archival footage of Rubbish and Thatcher (played by Vanessa Bayer) meeting for tea and rocking out together, finally wrapping up with an RIP title card. Watch now:
Want the latest news from Portlandia? Like them on Facebook and follow them on Twitter@IFCportlandia and use the hashtag #portlandia.