Fred Armisen voices Terry in a clip from "Out There"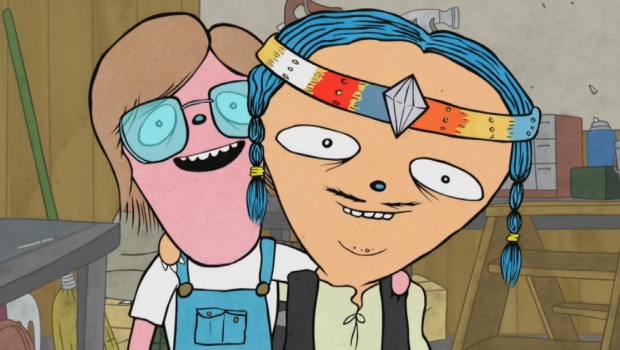 Posted by Melissa Locker on
If you can't beat 'em, join 'em. Or in the case of "Out There's" Chris (Justin Roiland) and his mom's boyfriend Terry (Fred Armisen) if you can't beat 'em, just pretend to like each other while still being mortal enemies. That's what happens when Chris' mom Joanie asks her two favorite men to team up for the Father-Son Hexathalon. Since Chris and Terry hate each other, but love Joanie, they have no choice but to come up with a plan to look like they are working together to keep up appearances for Joanie's sake. Obviously they concoct have no choice but to concoct a fake race to avoid working together as much as possible.
Watch this clip from last week's "Out There" and be sure to tune in on Friday at 10/9c for the season finale:
video player loading
.
.
.
Want the latest news from "Out There"? Like them on Facebook and follow them on Twitter @IFCouthere.
"Out There" airs on IFC on Fridays at 10/9c