"Thor: The Dark World" trailer teams Thor and Loki against Malekith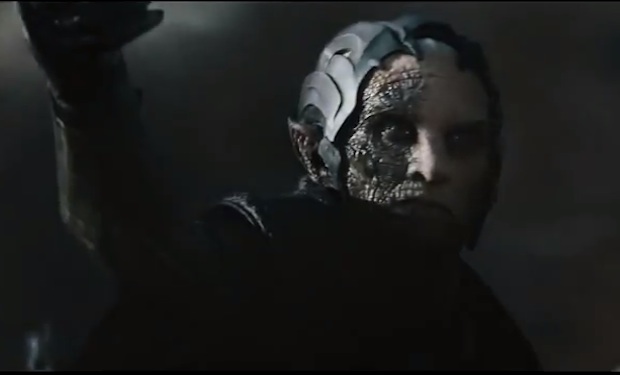 Posted by Terri Schwartz on
At long last, the trailer for "Thor: The Dark World" has arrived. The second film in the Marvel Cinematic Universe: Phase 2″ looks to be more grounded than the first "Thor," as the title character seems to have matured since the events of "The Avengers."
Unfortunately for Natalie Portman's Jane Foster, she seems to be in the crossfire of Thor's battle with the Dark Elf Malekith the Accursed. At one point in the trailer she is seemingly captured by Malekith, who looks way more badass here than the initial set photos made it seem like he would. But it's the final scene between Thor and Loki that really makes this movie seem interesting, as Thor's troublesome enemy will become his unexpected ally in this installment of their story.
"Needing Loki's help turns everything on its head," Chris Hemsworth said in a recent interview. "And it allows us to explore the underlying complexities of their relationship. It really ends up being a kind of chess match." Marvel Studios president Kevin Feige added, "Tom has built and shaped one of the best movie villains in years with many, many layers. It will be very difficult for Loki to lose the villain status. He has that firmly in hand."
"Thor: The Dark World" is due in theaters on November 8, 2013. It stars Chris Hemsworth, Tom Hiddleston, Christopher Eccleston, Kat Dennings, Natalie Portman, Anthony Hopkins, Zachary Levi, Alice Krige, Akinnuoye-Agbaje and Idris Elba, as well as Chris O'Dowd in a cameo role. The film will follow the plot line of Thor's confrontation with Malekith the Accursed and the Dark Elves of Svartalfheim made popular by the comic books.
What do you think of this trailer? Tell us in the comments section below or on Facebook and Twitter.