"This Is the End" red band trailer features deaths of Rihanna, Jason Segel and Michael Cera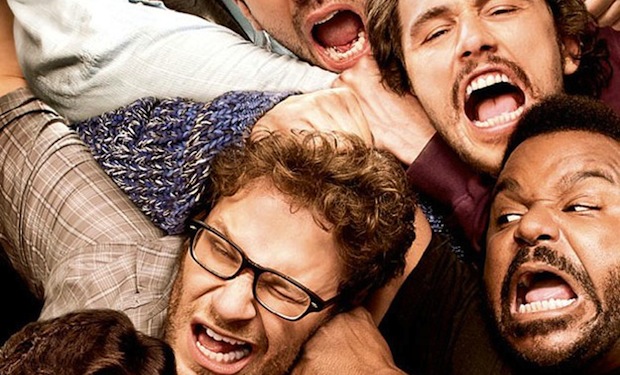 Posted by Terri Schwartz on
Now this is more of what we're talking about. After yesterday's fake "Pineapple Express 2" announcement, Sony Pictures has released the real trailer for "This Is the End" and it is awesome.
Could this movie end up being a total mess? Sure, but that doesn't change how ridiculously insane this trailer is. It features the majority of the cameos we're excited for — Rihanna, Emma Watson, Aziz Ansari — and also shows how quickly the majority of those celebrities get killed off in the movie. Michael Cera in particular gets a gruesome death, as does a woman who runs a convenience store in Los Angeles.
But these types of things tend to happen when the apocalypse hits. Clearly there's some supernatural — or at least extra-terrestrial — stuff happening in the world of "This Is the End," but it remains to be seen how well the core group of survivors handles that threat. It seems as long as there isn't any titty-fucking going on, everyone will be fine.
"This Is the End" is the directorial debut of Seth Rogen and Evan Goldberg. In addition to Rogen, the movie stars James Franco, Jonah Hill, Danny McBride, Craig Robinson, Jay Baruchel, Jason Segel, Watson, Paul Rudd and Rihanna. It's due in theaters on June 12
What did you think of this red band trailer? Tell us in the comments section below or on Facebook and Twitter.