"This Is The End" clip shows Jonah Hill has a superiority complex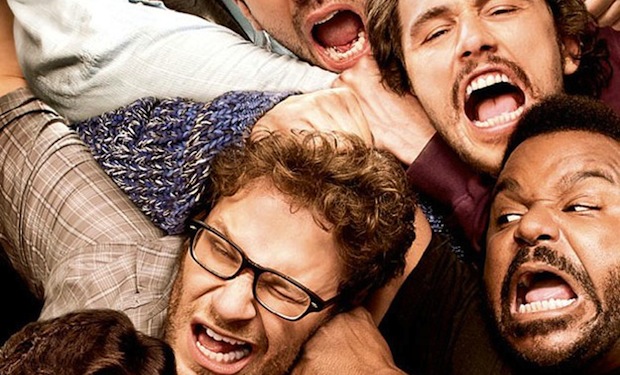 Posted by Terri Schwartz on
Jonah Hill thinks pretty highly of himself — or at least he does in "This Is The End." The comedian is front and center in a new clip from the upcoming film, released as part of MTV's Sneak Peek Week.
"A huge earthquake happens, who do they rescue first? Actors," Hill says in the clip. "They'll get Clooney, Sandra Bullock, me, if there's room you guys will come. The point is that we're all going to get out of this first."
This scene seems to take place pretty early on in "This Is The End," because everyone involved seems to think that the apocalypse was actually only an earthquake. As we saw in the movie's red-band trailer, that earthquake still led the many people's deaths, including Rihanna, Michael Cera and Aziz Ansari.
Things will likely get much worse before they get any better for our favorite group of real-life actor friends. Plus, at least Hill, Seth Rogen, James Franco, Jay Baruchel, Craig Robinson and Danny McBride have meeting Emma Watson to look forward to.
"This Is the End" is the directorial debut of Seth Rogen and Evan Goldberg. In addition to those already listed, the movie stars Paul Rudd, Mindy Kaling, Christopher Mintz-Plasse, Martin Starr, Kevin Hart and David Krumholtz. It's due in theaters on June 12.
Are you looking forward to "This Is The End"? Tell us in the comments section below or on Facebook and Twitter.