"The Hangover: Part III" TV spot and posters promise "it ends"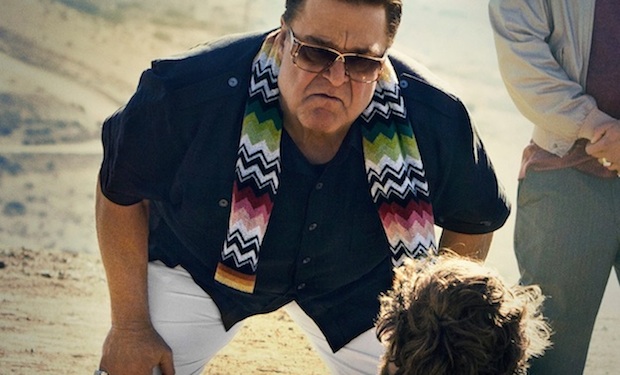 Posted by Terri Schwartz on
"The Hangover: Part III" is heading back to the worst place on Earth: Las Vegas. A new TV spot for the upcoming comedy has been released that includes mostly familiar footage, but also a better sense of the journey that our favorite Wolfpack will go on in their final onscreen adventure.
Speaking of that finality, Warner Bros. definitely wants fans to know that "The Hangover: Part III" is the last of the "Hangover" movies. Two new posters have been released, and both of them flaunt the fact that "it ends" here. And there we thought that marketing campaign was just meant to make fun of "Harry Potter and the Deathly Hallows: Part 2."
At least the latest two posters released for the film are of two of the characters we're most excited to see in the movie. John Goodman and Ken Jeong are front and center in these images, and at least Jeong looks like he's having worlds of fun. Meanwhile, Goodman seems like he could shape up to be the best "The Hangover" villain yet.
"The Hangover: Part III" reunites Bradley Cooper, Zach Galifianakis, Ed Helms, Justin Bartha, Jeong, Jeffrey Tambor, Jamie Chung, Sasha Barrese, Heather Graham and Gillian Vigman, while introducing new actors like Goodman and Melissa McCarthy to the franchise as well. "The Hangover Part II" is due in theaters on May 24, 2013. The logline for the movie reads, "This time, there's no wedding. No bachelor party. What could go wrong, right? But when the Wolfpack hits the road, all bets are off."
What do you think of the promotion for this movie? Tell us in the comments section below or on Facebook and Twitter.