Brit Marling goes undercover in "The East" trailer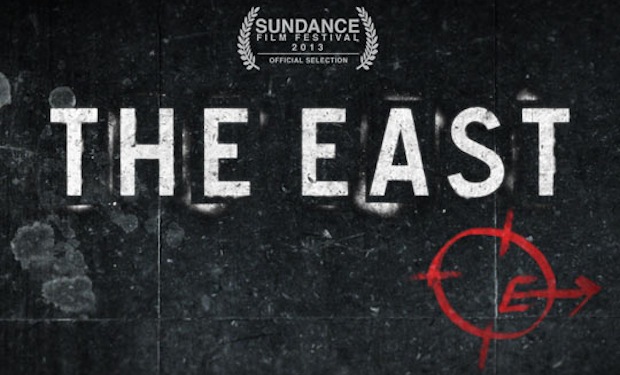 Posted by Terri Schwartz on
If "The East" isn't already on your radar for 2013, it should be. Brit Marling and Zal Batmanjli's follow-up to "Sound of My Voice" looks to continue their trend of excellent moviemaking as Marling's character is forced to go undercover in the extremist organization.
As this new trailer reveals, her character quickly gets in over her head as she discovers The East is much more than she can handle. Not only does she end up becoming romantically involved with Alexander Skarsgard's character, but it also seems like she gets found out. Patricia Clarkson's character warned her that she would be killed by the environmentalist group if that happened, and it remains to be seen what the consequences of her actions are.
There are many parallels between The East and the Occupy movement, and Marling previously told IFC that that, though it was just a coincidence, the film ends up being more prescient because of it.
"We're alive in a really strange time in which we seem to be on the precipice of a crisis, certainly in terms of like where things are in the environment, and yet not fully dealing with it in our every day lives and the way that we live them," she said of her take on the tale. "I don't know what it would take for things to change dramatically, but I think certainly I believe in attempting to be awake to that and to hopefully do something. Do something in whatever way one can to like be a part of the movement for changing things or trying to make things better."
"The East" also stars Ellen Page and Jason Ritter. It's due in theaters on May 31.
What do you think of this new trailer for "The East"? Tell us in the comments section below or on Facebook and Twitter.