Tax Day Horror: Which of these 10 movie monsters would make the best accountant?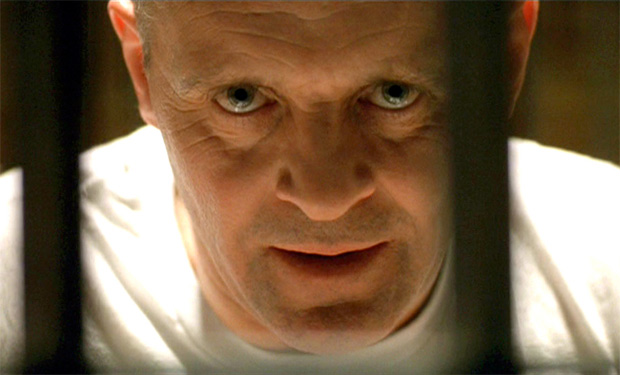 Posted by Andy Hunsaker on
It's tax time, which is generally a horror-filled time for everybody. Payments, deductions, write-offs, receipts, finagling, questionable definitions of charitable donations, expenses, expenses, more expenses, not enough deductions – it's all a huge headache to fund all that damn infrastructure, education and all those handy things taxes cover. You're gonna need help to do all that math and figure it all out, right? Even your accountants can be horror stories, so why not make horror stories into accountants – and maybe they'll turn that evil right toward the IRS instead of you? So let's audition some horror movie icons to see how eligible they are to become CPAs.
---
1. JASON VOORHEES: The silent, hockey-masked machete-wielder from "Friday The 13th."
PRO: You could practically dare the IRS to audit you with this guy as your accountant. Those clip-ons think they're so intimidating with their rules and codes, but debtor's prison could not intimidate him.
CON: He's not likely to file any kind of extension for you, nor will he be all that informative about your options. Also, if you don't pay him promptly, he will punch your head clean off.
CPA RATING: 3
---
2. FREDDY KRUEGER: The creepy child molester what haunts dreams in "A Nightmare on Elm Street."
PRO: He'd be extremely handy when it comes to shredding documents that prove you're a horrible fraudulent human being.
CON: Come on, he's a child molester. Seriously, how did The Fat Boys let him rap with them?
CPA RATING: 3
---
3. PINHEAD: The demonic Cenobite follower of Leviathan from the "Hellraiser" series.
PRO: He's the personification of pain and he's really into imaginative forms of torture, so he'd be extremely thorough with your finances. Also, he would never be in need of a hole punch when binding your documents.
CON: As a harvester of human souls, he's much more likely to work for the IRS than against them.
CPA RATING: 4
---
4. NORMAN BATES: The man with his mother in his mind from "Psycho."
PRO: This is a guy who managed to keep a motel afloat despite murdering customers he found attractive. That's not a good business model, but he kept it going despite a dissociative personality disorder, which means one of the people living in his mind has got to have some kind of financial know-how. Or perhaps Mother is so controlling that she even puts off debt collectors.
CON: It's possible there's only one personality capable of processing tax returns, and you never know if you're going to get that one – he'll likely have you file a lot of extensions, as he seems to be fond of prolonging things that should have ended long ago. Plus, he'll ogle you in the shower.
CPA RATING: 4
---
5. LOUIS DE POINTE DU LAC: The subject in question of the "Interview with the Vampire."
PRO: One of the few vampires who cling to their morality when granted with immortality and the thirst for the blood of humans, he'd try to give you a fair deal, and is perhaps the most trustworthy horror movie star on the list (okay, horror-ish, in this case, but still), and he's got super-speed to get you out of there fast. He's certainly a better choice than that douche Lestat.
CON: He's such an empty, detached and miserable shell of a man that it would likely be hard to get him to care about something as trivial and fleeting as tax code, and he'd spend the whole appointment whining about that. Plus, he's probably not really good at math.
CPA RATING: 4