Does Ron Burgundy have a son in "Anchorman 2"?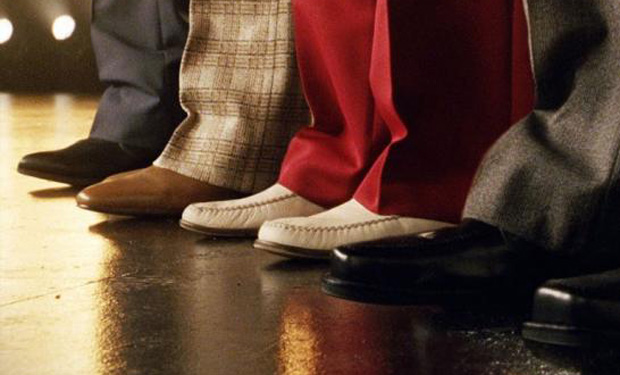 Posted by Terri Schwartz on
Is Ron Burgundy a father? That's certainly what the latest image from the set of "Anchorman: The Legend Continues" seems to imply.
Of course, there's a chance that this child seen in the picture is just a boy Ron is sitting next to, but it seems doubtful. After all, Ron pictured a future with Christina Applegate's Veronica Corningstone that included children, and this boy seems like he could be the product of those two actors.
As /Film points out, director Adam McKay did tease that there would be a "custody battle" in the upcoming "Anchorman" sequel.
"Anchorman: The Legend Continues" has gathered an impressive cast while it's been filming in Georgia. Thus far, the most exciting name to join the "Anchorman: The Legend Continues" cast is Harrison Ford. He'll be playing a "legendary newscaster" in the upcoming comedy, and was recently photographed on set.
Also joining the "Anchorman" crew are Meagan Good as Ferrell's boss and Kristen Wiig as Steve Carell's wife. Other new additions include James Marsden, Greg Kinnear, Josh Lawson and Dylan Baker, while actors like Paul Rudd, David Koechner, Christina Applegate, Ferrell and Carell are all returning. One scene in the new movie is said to take place at an ice skating rink. "Anchorman: The Legend Continues" is due out on December 20, 2013.
Would you like to see Ron Burgundy become a father? Tell us in the comments section below or on Facebook and Twitter.