Robert Downey Jr. addresses his future with the Marvel Cinematic Universe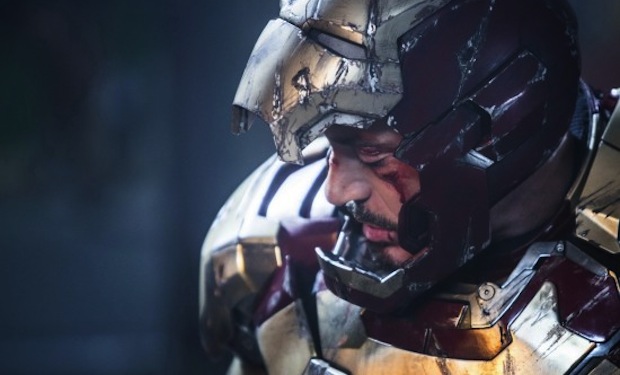 Posted by Terri Schwartz on
Will Robert Downey Jr. continue on with Marvel after "Iron Man 3"? After recently discussing his potential future retirement, many were concerned that Downey's time with the franchise is coming to an end, but he refuses to confirm one way or another.
"I just don't know. I'm having a good time, you know what I mean? I just dislike it when people say one thing and then do something else. I don't know why, I'm a stickler for it," he told Digital Spy. "Today, I would say I'd be happy to continue and I'd be a little nervous and a little depressed, but I would capitalize on not doing it too."
Downey echoed similar sentiments at the Los Angeles press conference for "Iron Man 3," saying, "The future, as usual, is uncertain and I think the great thing is that we never could have known what and who was going to come together for the third 'Iron Man,' and usually the third of anything struggles to meet the first two, let alone the first one. … In all earnestness, things are very much in flux right now and Marvel has their plans, and we're all living and growing and we'll see what happens."
It had been assumed that Downey would rejoin his avenging teammates in 2015's "The Avengers 2," but now that's called into question. No actors have been confirmed for that movie yet, and Disney might wait until this summer's D23 to make that reveal.
"Iron Man 3" is based on Warren Ellis' "Iron Man" comic book series "Extremis." The flick is directed by Shane Black and also stars Robert Downey Jr., Gwyneth Paltrow, Don Cheadle, Guy Pearce, Rebecca Hall, Jon Favreau, Wang Xueqi and Ben Kingsley. It's due in theaters on May 3.
Do you think Downey will stick with the MCU? Tell us in the comments section below or on Facebook and Twitter.