Hey Disney, take note of Patton Oswalt's idea for a "Star Wars"/Marvel crossover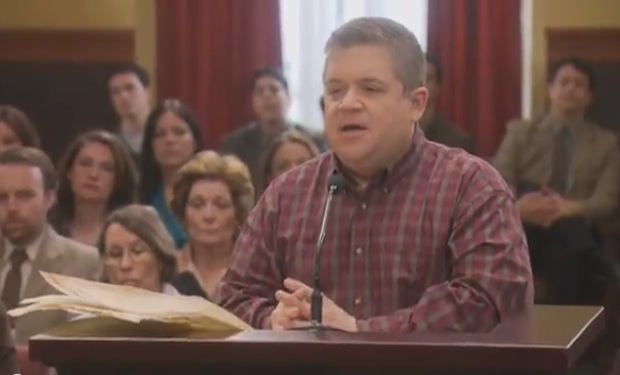 Posted by Terri Schwartz on
Patton Oswalt is a huge nerd. Anyone who loves the comedian as much as we here at IFC do should know this. Everyone else, go listen to this.
Okay, so we got that Oswalt is a nerd out of the way. Knowing that, it shouldn't come as a surprise to learn that he went on an eight-minute-long rambling, fully improvised rant about a "Star Wars"/"The Avengers"/"Clash of the Titans" crossover during a recent episode of "Parks and Recreation." Will it make it into the episode? Likely not, but fortunately the folks over at NBC have put the hilarious video up online for our viewing pleasure.
Clearly Oswalt has put some thought into this crossover, because there's no way he could have come up with this all on the spot. Seriously, someone at Disney should take note because there are some great ideas in there. Lando Calrissian and Princess Leia having an affair? Thanos making a surprise appearance? These are absolute gold.
Are you surprised that Oswalt could ramble as long as he did? Tell us in the comments section below or on Facebook and Twitter.