Michael Rooker joins "Guardians of the Galaxy" as Yondu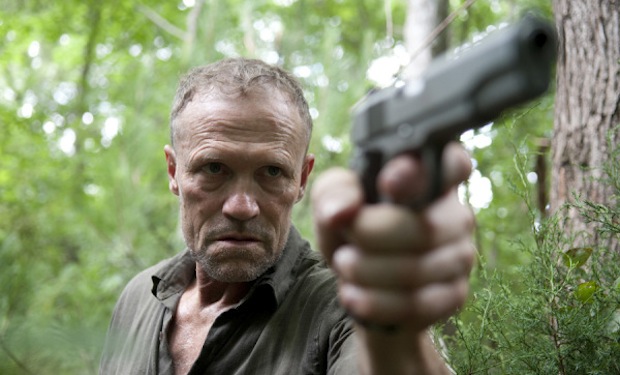 Posted by Terri Schwartz on
Considering Michael Rooker's long working relationship with James Gunn, many assumed that he would find his way into Gunn's upcoming "Guardians of the Galaxy." Well, those people assumed correctly. It's being reported that Rooker, who just completed his run on "The Walking Dead," has taken the role of Yondu.
Deadline broke the news about Rooker's casting, describing Yondu as "a game hunter of a primitive tribe native to Centauri IV, the first planet system to be colonized outside of the Sun's solar system. He eventually bands together with fellow fugitives to form the superhero team." The other original founders in the comics were Major Vance Astro, Martinex T'Naga and Captain Charlie-27. It's unclear how large a role Yondu will have in the movie.
Chris Pratt has already been cast as Star-Lord and Dave Bautista landed the role of Drax the Destroyer. Though it's not confirmed, Zoe Saldana is rumored for the part of Gamora. Rocket Raccoon and Groot have yet to be cast.
With "Iron Man 3" only weeks away from hitting theaters, it seems likely that production is going to soon start gearing up on "Guardians of the Galaxy." It's exciting that Rooker will be involved in the film, since he and Gunn have a great history of working together and are friends in real life. "Guardians of the Galaxy" is due in theaters on August 1, 2014.
Are you surprised Rooker was cast as Yondu? Tell us in the comments section below or on Facebook and Twitter.