Matthew McConaughey confirmed for "Interstellar"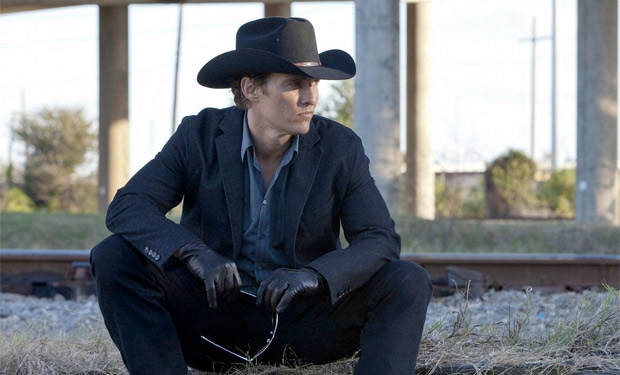 Posted by Terri Schwartz on
It's official: Matthew McConaughey will star in Christopher Nolan's next film, "Interstellar."
McConaughey confirmed the news to the Star Tribune less than a week after news first broke about his potential involvement. He'll play the main character Cooper in the movie, which is said to involve "time travel and alternate dimensions and sees a group of explorers travel through a wormhole." McConaughey is the first actor to be cast in the movie.
In the past, McConaughey has generally steered clear of science fiction films. This will be his first collaboration with Nolan. Considering McConaughey's recent track record with movies like "Mud," "Killer Joe," "Magic Mike," "The Lincoln Lawyer" and the upcoming "Dallas Buyers Club," he has definitely earned the right for this casting news to be met with some serious excitement.
Nolan's brother Jonathan Nolan wrote the "Interstellar" script, and physicist Kip Thorne developed it. It was revealed in January that "Dark Knight" director will take his own pass at the screenplay as well. Deadline writes that the movie will "depict a heroic interstellar voyage to the farthest borders of our scientific understanding." No word yet on when it could potentially go in front of the camera.
What do you think of McConaughey playing the lead in Nolan's new movie? Tell us in the comments section below or on Facebook and Twitter.