Marvel Cinematic Universe: Phase Two teased in new featurette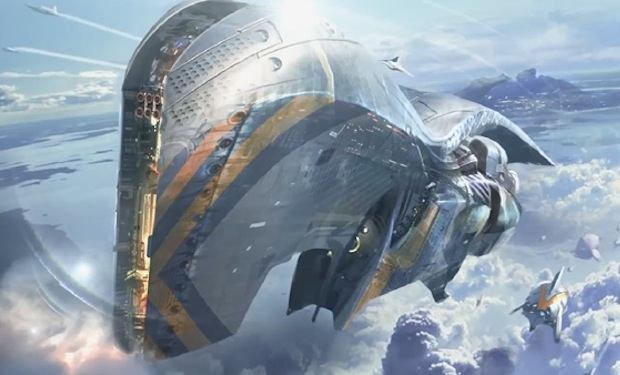 Posted by Terri Schwartz on
There have been plenty of teases about the Marvel Cinematic Universe: Phase Two released courtesy of the Phase One "Avengers Assembled" Blu-ray boxed set, and now fans have received a full look at the upcoming movies. From "Iron Man 3" to "Ant-Man," the below featurette should get Marvel groupies excited for what's in store over the next five years.
Though the images in this featurette have already been released online, this is first time people have seen the various films' directors talking about what's in store in Phase Two. Marvel Studios president Kevin Feige teased how "Iron Man 3" fits into the larger picture, with director Shane Black teasing the film as well. "Thor: The Dark World" director Alan Taylor discussed the images we wrote about earlier today, while Joe and Anthony Russo talked about their plan for "Captain America: The Winter Soldier."
However, the most exciting parts of the featurette come when James Gunn opened up about "Guardians of the Galaxy" as a space epic, Joss Whedon gave an update on "The Avengers 2" and Marvel released a snippet of the footage Edgar Wright shot for "Ant-Man" for the first time.
"Iron Man 3" is based on Warren Ellis' "Iron Man" comic book series "Extremis." The flick is directed by Shane Black and also stars Robert Downey Jr., Gwyneth Paltrow, Don Cheadle, Guy Pearce, Rebecca Hall, Jon Favreau, Wang Xueqi and Ben Kingsley.
"Thor: The Dark World" is due in theaters on November 8, 2013. It stars Chris Hemsworth, Hiddleston, Christopher Eccleston, Kat Dennings, Natalie Portman, Anthony Hopkins, Zachary Levi, Alice Krige, Akinnuoye-Agbaje, Chris O'Dowd and Idris Elba. The film will follow the plot line of Thor's confrontation with Malekith the Accursed and the Dark Elves of Svartalfheim made popular by the comic books.
"Captain America: The Winter Soldier" stars Chris Evans, Sebastian Stan, Toby Jones, Maximiliano Hernandez, Scarlett Johansson, Samuel L. Jackson, Cobie Smulders, Hayley Atwell, Anthony Mackie, Frank Grillo and Emily VanCamp. Directed by Joe and Anthony Russo, it's due in theaters on April 4, 2014.
"Guardians of the Galaxy" is due out on August 1, 2014. It's directed by James Gunn and will star Dave Bautista as Drax the Destroyer and Chris Pratt as Star-Lord. The roles of Groot, Rocket Raccoon and Gamora have not been cast.
Joss Whedon is directing "The Avengers 2," which is due out on May 1, 2015, and Edgar Wright's "Ant-Man" comes out on November 6, 2015.
What do you think of this MCU: Phase Two teaser? Tell us in the comments section below or on Facebook and Twitter.