"Man of Steel" TV spot shows General Zod hunting for Superman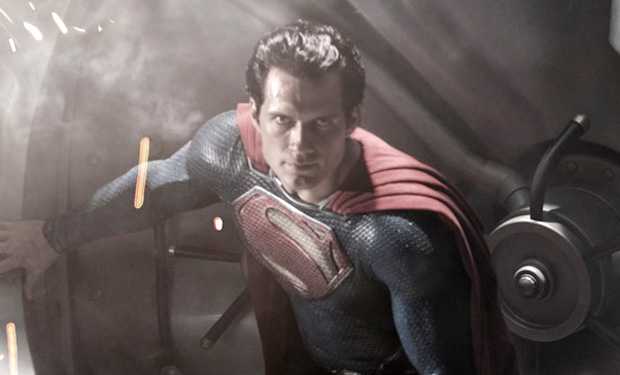 Posted by Terri Schwartz on
For those of you who weren't tuned in to the MTV Movie Awards last night, here's the awesome "Man of Steel" viral tease that aired during the show. It features Michael Shannon's General Zod (finally) and is downright awesome.
The ad features Zod commanding the citizens of Earth to turn over Superman, who he of course calls Kal-El. This is a side of the "Man of Steel" plot that hasn't been teased previously, and we like that this seems to be the angle of the conflict between Superman and Zod. Of course, it's unclear why specifically Zod is looking for Superman, but there likely will be a few big showdowns between the two characters as he seeks to find him.
"Man of Steel" stars Russell Crowe, Henry Cavill, Adams, Michael Shannon, Kevin Costner, Diane Lane and Laurence Fishburne. It is due in theaters on June 14, 2013 in IMAX and 3D. Here's its official synopsis:
A young boy learns that he has extraordinary powers and is not of this Earth. As a young man he journeys to discover where he came from and what he was sent here to do. But the hero in him must emerge if he is to save the world from annihilation and become the symbol of hope for all mankind.
What do you think of this viral tease? Tell us in the comments section below or on Facebook and Twitter.