"Man of Steel" new trailer arrives and is awesome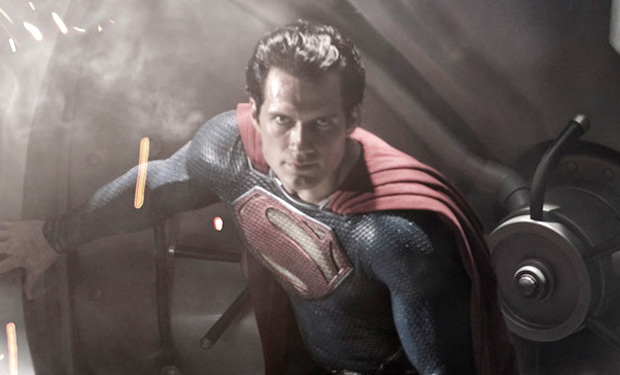 Posted by Terri Schwartz on
After seeing the latest trailer for "Man of Steel," all we can say is "wow." Not only does Zack Snyder's latest trailer look gorgeous and have wonderful visual effects, the tale of Superman's struggle to find his place in the world seems to work fantastically.
An interesting development shown in the trailer is that Lois Lane seems to be a reporter searching for Clark Kent, who has done a lifetime of superheroic feats. The trailer ends with a hilarious showdown between Superman and Lois, who seems to be interrogating him. She asks him what the "S" on his suit stands for, and suggests the name "Superman" to him. His response is priceless.
"I wanted the movie to be a big movie-going experience, full of action, full of emotion and full of the biggest super hero in the world," Snyder said of "Man of Steel" at CinemaCon. "I wanted to give to the cinemas of the world a big, giant 'movie' movie. I've been a big fan of the character my whole life. He is the greatest super hero. There's no competition between super heroes, but if there was, he'd win."
In addition to the awesome new trailer, GB Posters has rolled out some awesome new promotional art for the film.
"Man of Steel" stars Russell Crowe, Henry Cavill, Adams, Michael Shannon, Kevin Costner, Diane Lane and Laurence Fishburne. It is due in theaters on June 14, 2013 in IMAX and 3D. Here's its official synopsis:
A young boy learns that he has extraordinary powers and is not of this Earth. As a young man he journeys to discover where he came from and what he was sent here to do. But the hero in him must emerge if he is to save the world from annihilation and become the symbol of hope for all mankind.
What do you think of this new "Man of Steel" trailer? Tell us in the comments section below or on Facebook and Twitter.