"Man of Steel" new photos and plot details revealed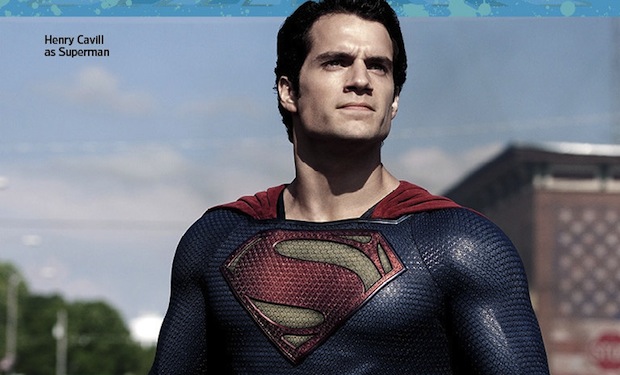 Posted by Terri Schwartz on
"Man of Steel" is the face of Entertainment Weekly's summer movie preview, and with that title comes great responsibility. A whole slew of new images from the upcoming Zack Snyder superhero film have been released, as have some interesting tidbits.
How interesting? How about Snyder admitting that "there's no Kryptonite in the movie." That's a pretty severe departure from the Superman mythology fans know and love, but so is Kal-El's backstory.
"This film reveals that even on Krypton, young Kal-El was a special child, whose birth was cause for alarm on his home planet," EW writes. "And once on Earth, his adoptive parents, Ma and Pa Kent (Kevin Costner and Diane Lane), urge him not to use his immense strength — even in dire emergencies — warning that not every human would be as accepting of him as they are. So Clark Kent grows up feeling isolated, longing for a connection to others, and constantly hiding who he is. As a result, Man of Steel presents the frustrated Superman, the angry Superman, the lost Superman. 'Although he is not susceptible to the frailties of mankind, he is definitely susceptible to the emotional frailties,' Cavill says."
With that being said, EW does promise plenty of "building-smashing, train-slinging, heat-vision-blasting battles to cut through the emotional heaviness."
The images released include shots of Michael Shannon's General Zod, Amy Adams' Lois Lane and Antje Traue's Faora. You can see them below (via Comic Book Movie).
"Man of Steel" stars Russell Crowe, Henry Cavill, Adams, Michael Shannon, Kevin Costner, Diane Lane and Laurence Fishburne. It is due in theaters on June 14, 2013 in IMAX and 3D. Here's its official synopsis:
A young boy learns that he has extraordinary powers and is not of this Earth. As a young man he journeys to discover where he came from and what he was sent here to do. But the hero in him must emerge if he is to save the world from annihilation and become the symbol of hope for all mankind.
What do you think of this different take on "Superman"? Tell us in the comments section below or on Facebook and Twitter.