"Man of Steel" new images premiere in Empire's May issue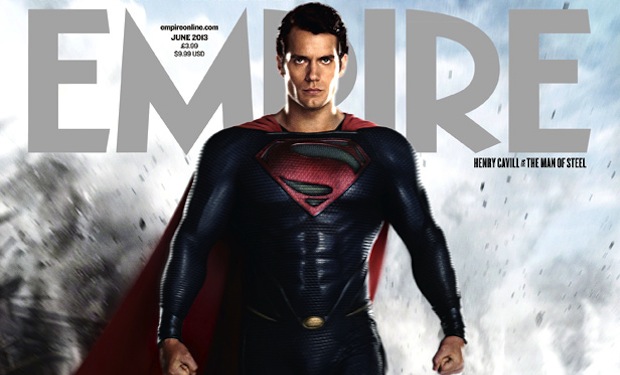 Posted by Terri Schwartz on
It seems like "Man of Steel" is everywhere nowadays. After covering Entertainment Weekly, the upcoming DC universe film is the focus of the May issue of Empire.
The collectible covers show General Zod facing off against Superman and look pretty badass, but it's the images inside the magazine that look the best. After the awesome recent trailer that premiered, these stills are the icing on the cake. You can see the full covers and scans from the magazine over at Comic Book Movie.
Among the images is one of Zod with glowing red eyes, meaning he likely has more abilities than meet the eye — pun intended. The different still, which can be seen above, seems to show Zod, Faora and the rest of his lackeys on Krypston, or at least somewhere where they're hunting for Kal-El. Their armor looks pretty awesome based on what we can see here.
"Man of Steel" stars Russell Crowe, Henry Cavill, Adams, Michael Shannon, Kevin Costner, Diane Lane and Laurence Fishburne. It is due in theaters on June 14, 2013 in IMAX and 3D. Here's its official synopsis:
A young boy learns that he has extraordinary powers and is not of this Earth. As a young man he journeys to discover where he came from and what he was sent here to do. But the hero in him must emerge if he is to save the world from annihilation and become the symbol of hope for all mankind.
What do you think of these new images? Tell us in the comments section below or on Facebook and Twitter.