"Man of Steel" gets TV spot and new synopsis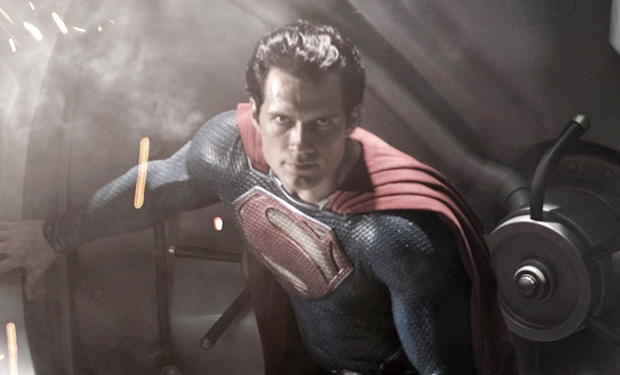 Posted by Terri Schwartz on
The first TV spot for "Man of Steel" has arrived, so that's how you know we're getting pretty darn close to the movie's theatrical release. The spot sticks to "Man of Steel's" tried-and-true method for making exciting trailers: show a lot of cool footage with a somber narration playing over it.
If you're already on board for "Man of Steel," then this spot likely only confirms your interest. Beyond that, all this video really does is let the world know a new Superman movie is coming out. It might be time to start showing some more action-packed footage and maybe a bit more of Michael Shannon's General Zod to start getting everyone really excited.
In addition to the new TV spot, a new synopsis has been released as well. It's also been confirmed that the movie is going to be 148 minutes long. Here's the synopsis:
A young boy learns that he has extraordinary powers and is not of this Earth. As a young man he journeys to discover where he came from and what he was sent here to do. But the hero in him must emerge if he is to save the world from annihilation and become the symbol of hope for all mankind.
"Man of Steel" stars Russell Crowe, Henry Cavill, Adams, Michael Shannon, Kevin Costner, Diane Lane and Laurence Fishburne. It is due in theaters on June 14, 2013 in IMAX and 3D.
In a recent interview, screenwriter David S. Goyer opened up about exploring the Superman mythology in "Man of Steel." "I loved those movies and my goal was to figure out away to recontextualize him perhaps and figure out how to make him relatable," he said. "I thought, even though he is inhuman and he is an alien, if I can find a way to humanize him then hopefully I will have done my job and people will care about him. He is a tough character because he is invulnerable so you have to give him emotional vulnerabilities and hopefully that way he can become more accessible to the audience."
What do you think of this new TV spot? Are you looking forward to "Man of Steel"? Tell us in the comments section below or on Facebook and Twitter.