Joss Whedon opens up about the pressures of "The Avengers 2"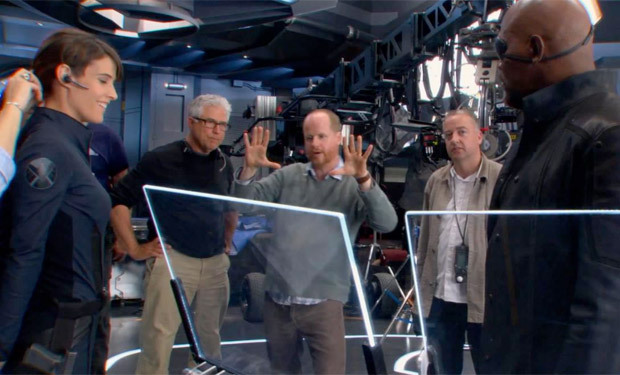 Posted by Terri Schwartz on
With "The Avengers" one of the most successful movies of all time, Joss Whedon should feel pretty confident going into "The Avengers 2." However, he opens up in a new interview with Total Film about how he's going to push himself to make this next ensemble Marvel superhero movie stand apart from its predecessor.
"There is a certain level of safety — because now people know about The Avengers and they like the characters so it probably won't completely crash and burn," he said, via Coming Soon. "But you don't want to just get by and do something that is merely OK. If I am going to dedicate three years of my short life to this then I want to do something that I have never done before. So I think of 'The Avengers 2' as a glorious challenge – it is a sequel, yes, but how can it be different? Of course, the pressure that I don't feel, my body internalizes. It happens all the time. I was comfortable making the first 'Avengers,' but I didn't sleep during it."
Whedon doesn't seem like he's anticipating he'll sleep during "The Avengers 2" either. He also opened up about the pressures of making the movie.
"The only pressure is the pressure that is there every time I do a new project," he said. "Is it going to be good? It is going to be different? Is there even a reason to make another one? Is there a reason for this to be my next thing? Can I pull it off? I am not going to try and match the box office of the first one because that would be bonkers."
"The Avengers 2" is due in theaters on May 1, 2015. It is slated to start filming in early 2014.
What are you most looking forward to about "The Avengers 2"? Tell us in the comments section below or on Facebook and Twitter.