Joss Whedon reflects on the mistakes of "Alien: Resurrection"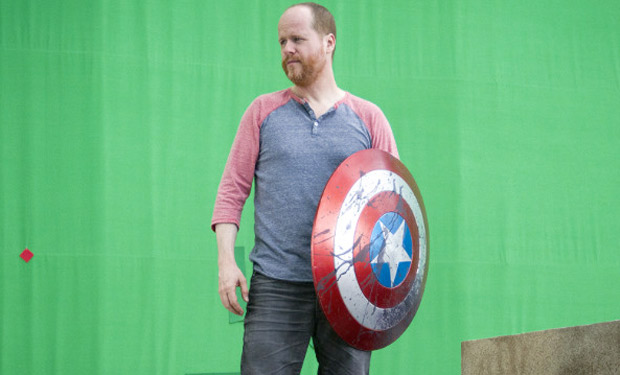 Posted by Terri Schwartz on
Joss Whedon might not have been responsible for everything that went wrong with 1997's "Alien: Resurrection," but he is responsible for helping to write it. In light of another arguably disappointing "Alien" movie, "Prometheus," having come out, Whedon was asked during a recent interview to reflect back on one of the "lowest" moments of his career.
"Yes, I did see 'Pro-meaningless,'" Whedon joked to Total Film (via Comic Book Movie). "In all seriousness, 'Alien: Resurrection' was, I thought, the lowest I could ever feel. And then they cancelled 'Firefly.' 'Yup, there you go. That's me feeling even lower.' Let me quote King Lear — 'The worst is not, so long as we can say, "This is the worst,'
He continued, "You don't ever get over it. When you are making a movie you are making something that is going to last forever, especially now with the Internet. So there is always going to be a shitty 'Alien' movie out there. A shitty 'Alien' movie with my name on it."
It turns out that Whedon even likes "Alien vs.. Predator" better than "Alien: Resurrection." "I actually like the first Alien vs. Predator," he admitted. "I'm a Paul W. S. Anderson fan."
One of the main lessons Whedon learned from his bad experience with "Resurrection" is that "casting is storytelling," he said.
"I wrote two characters for 'Alien: Resurrection' and their arc was that you would not know what way they were going to go," Whedon explained. "One of them turned out to be insane — and what do they do? They call Brad Dourif. So there is no plot twist. Brad is a very good actor but he has been pigeonholed into these roles. Then they case J.E. Freeman as a thug — and his character was also supposed to be a mystery. So there you go again, the mystery is gone. Those are just a couple of examples because there are thousands of them when it comes to 'Alien: Resurrection.'"
At least Whedon has moved on to have plenty of success since his low days. "The Avengers" is one of the most successful movies of all time, Whedon has a new TV series on the way and he also is a creative consultant for Marvel. We think his track record will likely cause people to forget that he was ever involved with a "shitty 'Alien' movie."
Did you realize Whedon was involved in "Alien: Resurrection"? What do you think is the highest moment of Whedon's career? Tell us in the comments section below or on Facebook and Twitter.