Joss Whedon opens up about his plans for "The Avengers 2"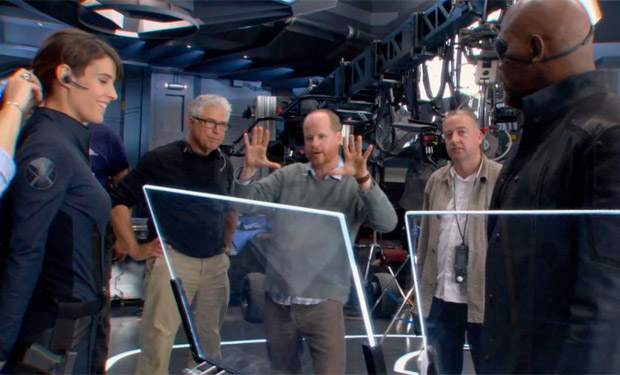 Posted by Terri Schwartz on
The April 24 premiere of "Iron Man 3" in Los Angeles officially kicked off the Marvel Cinematic Universe: Phase Two, so it's no wonder that Marvel consultant Joss Whedon was on hand to join in on the festivities. He opened up during a red carpet interview about his plans for "The Avengers 2" and how he's not trying to outdo himself this time around.
"It's going really well, eventually someone will explain to me that it's not and pull me out of my bubble. I've been writing and meeting with actors and we're starting to storyboard, all the preliminary processes. This is the part where it's all still fun," he told Yahoo! Movies.
Whedon confirmed he's finished a draft of the movie and that he's currently rewriting it. "We're in a very good place," he said, and also added that there are at least two new Avengers who will be added for the story.
"I've got these two characters, two of my favorite characters from the comic book, a brother-sister act. They're in the movie," he said.
As for the pressures of trying to outdo the success of "The Avengers," Whedon said he's not letting it get to him.
"I try not to think of it as topping it. I try to think of this as its own movie. Sometime yeah, I feel pressure and by the way, Shane [Black], not helping; 'Iron Man 3,' not helping, because I saw this and man he really got it right," Whedon said. "But when you're in the story and you're dealing with these characters that you love, that everybody loves, when you've got the new characters sliding in next to them it's very exciting. Then I don't feel pressure, it's like I'm reading my favorite comic."
"The Avengers 2" is due in theaters on May 1, 2015.
What are you most looking forward to in "The Avengers"? Tell us in the comments section below or on Facebook and Twitter.