Jeff Bridges and Ryan Reynolds team up in "R.I.P.D." trailer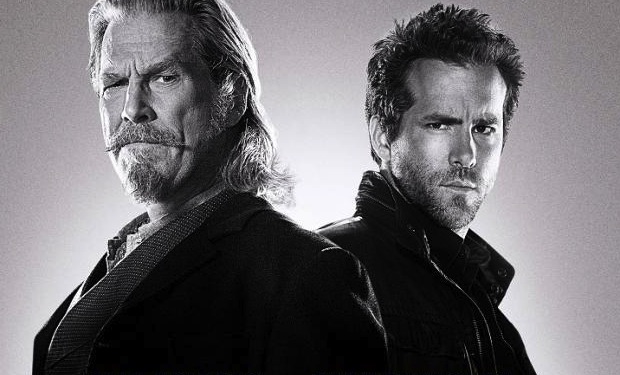 Posted by Terri Schwartz on
No, this "R.I.P.D." trailer isn't a teaser for another "Men in Black" movie. Though there are plenty of comparisons to be made between the Will Smith and Tommy Lee Jones-starring franchise and this new movie featuring Ryan Reynolds and Jeff Bridges, "R.I.P.D." is an entirely different beast.
That beast is based off the Dark Horse limited series of the same name that ran from October 1999 to January 2000. It follows an undead police force known as the R.I.P.D. whose job it is to protect humanity from creatures that refuse to peacefully pass into the great beyond. "R.I.P.D." looks to be a comedic action movie, which means that getting Reynolds and Bridges on board was definitely a smart move.
But will audiences respond to "R.I.P.D."? That remains to be seen. This trailer is the first look at the new comic book adaptation, and it easily could end up going the way of Reynolds' "The Green Lantern" — i.e. failing. With that being said, "Men in Black 3" did prove that there's still an audience for that kind of hokey action-meets-comedy storytelling, so "R.I.P.D." could find a strong audience.
Directed by Robert Schwentke, "R.I.P.D." also stars Kevin Bacon, Mary-Louise Parker and Marisa Miller. "Clash of the Titans" scribe Phil Hay wrote the movie's script. It's due in theaters on July 19. Here's the official synopsis:
Jeff Bridges and Ryan Reynolds headline the 3D supernatural action-adventure 'R.I.P.D.' as two cops dispatched by the otherworldly Rest In Peace Department to protect and serve the living from an increasingly destructive array of souls who refuse to move peacefully to the other side.

Veteran sheriff Roy Pulsifer (Bridges) has spent his career with the legendary police force known as R.I.P.D. tracking monstrous spirits who are cleverly disguised as ordinary people. His mission? To arrest and bring to justice a special brand of criminals trying to escape final judgment by hiding among the unsuspecting on Earth.

Once the wise-cracking Roy is assigned former rising-star detective Nick Walker (Reynolds) as his junior officer, the new partners have to turn grudging respect into top-notch teamwork. When they uncover a plot that could end life as we know it, two of R.I.P.D.'s finest must miraculously restore the cosmic balance…or watch the tunnel to the afterlife begin sending angry souls the very wrong way.
What do you think of the trailer for "R.I.P.D."? Tell us in the comments section below or on Facebook and Twitter.