Is Zack Snyder going to direct "Justice League"?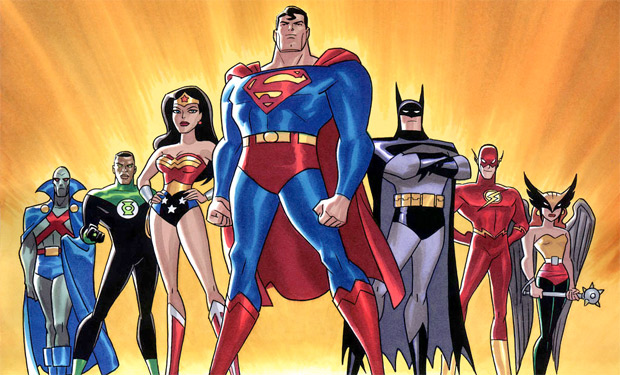 Posted by Terri Schwartz on
It's still unclear exactly what Warner Bros. plans to do with its planned "Justice League" film, but the release of Zack Snyder's "Man of Steel" on June 14 should give us a good idea. There have been rumors claiming the upcoming Superman film will act as a set-up for a larger DC universe, and it could be because Snyder is going to have a hand in the "Justice League" movie too.
During an interview with Screen Crush, director Ruben Fleischer seemingly confirmed that Snyder will helm "Justice League." Fleischer's name had been on a shortlist of directors for the film in 2012, but when he was asked about it, he said, "Well that's something that Zack Snyder is going to wind up doing."
It could be that Fleischer doesn't know what he's talking about, but he also could be more in the know than we are. Whatever the reason, he no longer seems to be vying for the role of director in the upcoming project.
If "Man of Steel" ends up being as good as it looks, it wouldn't be much of a stretch to assume that Warner Bros. would look to Snyder to bring back to make sure "Justice League" is a success. After all, he's confirmed that he paved the road to that movie already.
"I don't know how 'Justice League' is going to be handled. Honestly, I don't. But 'The Man of Steel' exists, and Superman is in it. I don't know how you'd move forward without acknowledging that," Snyder said in November. "I can't really say anything to that, because that's a big spoiler. I will say, yeah, they trust me to keep them on course."
There doesn't seem to be much hope for that rumored Zack Snyder "Star Wars" movie if this "Justice League" news ends up being true. It's also worth noting that there was a recent report claiming that David Goyer will end up writing or directing "Justice League" — or both. WB's original plan was to have the ensemble superhero film in theaters by 2015, but it remains to be seen if that's still the case.
Would you like to see Snyder direct "Justice League"? Tell us in the comments section below or on Facebook and Twitter.