"Iron Man 3" footage premieres at the MTV Movie Awards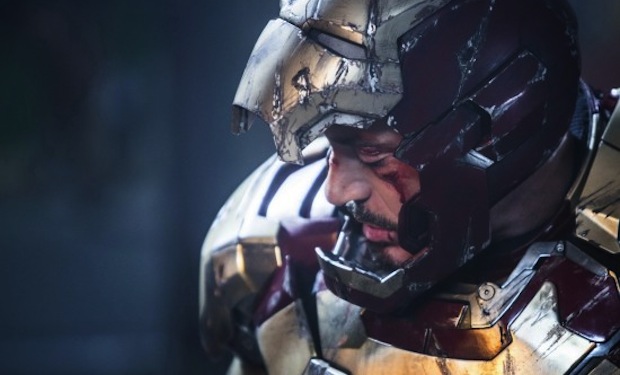 Posted by Terri Schwartz on
One of the biggest movie reveals at the 2013 MTV Movie Awards was some new footage from "Iron Man 3." Unlike the other TV spots that were rolled out, this was a clip that showed Tony Stark being attacked by the Mandarin's forces.
It's a scene we've seen teased during "Iron Man 3's" many, many trailers, TV spots and images, but never in its full form. Tony Stark can be seen scrambling to protect himself in the clip, and he summons one of his new Iron Man armors to him so he can escape. Unfortunately the flight ability in the suit doesn't work, so he's forced to defend himself in other ways; namely, firing a piano at one of the helicopters. Because he's Tony Stark, this plan obviously works.
"Iron Man 3" is based on Warren Ellis' "Iron Man" comic book series "Extremis." The flick is directed by Shane Black and also stars Robert Downey Jr., Gwyneth Paltrow, Don Cheadle, Guy Pearce, Rebecca Hall, Jon Favreau, Wang Xueqi and Ben Kingsley.
Pearce's Aldrich Killian creates a new breed of supersoldier with his Extremis serum in this movie. It's unclear if he and partner Maya Hansen, played by Hall, opt to place the serum in the hands of terrorists and or give them to Tony Stark to help him create his Iron Legion army. Kingsley plays the movie's central villain as The Mandarin. "Iron Man 3" will hit theaters on May 3, 2013.
What do you think of this new look at "Iron Man 3"? Tell us in the comments section below or on Facebook and Twitter.