Extremis explained in new "Iron Man 3" featurette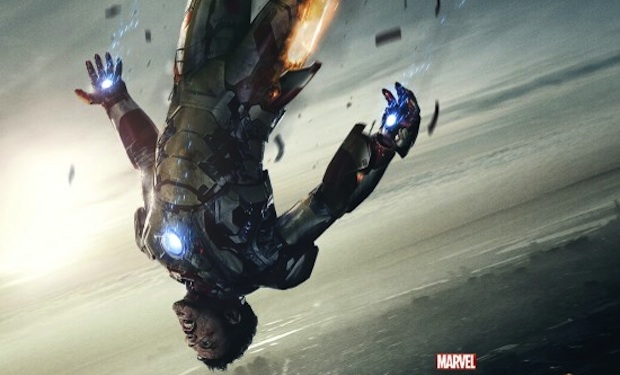 Posted by Terri Schwartz on
Been wondering about the use of Extremis in "Iron Man 3"? Well, worry no longer, because a new featurette has been released that explains the serum.
Interestingly enough, the video doesn't mention Aldrich Killian's connection to the enhancement drug. In the comics he was the man who created it, and he seemingly will be in the movie as well. However, this featurette does underline why Extremis is such a threat to Tony Stark.
"The Mandarin has been able to pull this off because of an invention known as Extremis," Marvel Studios president Kevin Feige said in the clip. "Extremis taps into human DNA and is able to regenerate limbs and enhance strength."
Robert Downey Jr. added, "It's Nobel Prize stuff, you know? But in our world it's Nobel Prize stuff gone wrong."
The trailer also gives a better look at James Badge Dale's character Savin, who is one of the men enhanced with Extremis. There's also an awesome shot of Gwyneth Paltrow turning into Rescue, which is something fans should very much look forward to in the upcoming movie.
"Iron Man 3" is based on Warren Ellis' "Iron Man" comic book series "Extremis." The flick is directed by Shane Black and also stars Robert Downey Jr., Gwyneth Paltrow, Don Cheadle, Guy Pearce, Rebecca Hall, Jon Favreau, Wang Xueqi and Ben Kingsley. It's due in theaters on May 3.
Are you excited for "Iron Man 3"? Tell us in the comments section below or on Facebook and Twitter.