"Iron Man 3" featurette explains the movie's greater role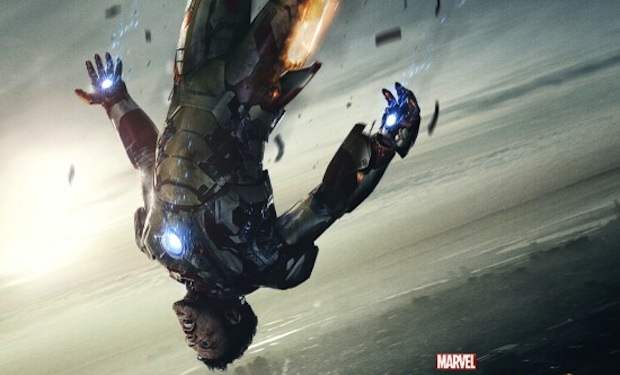 Posted by Terri Schwartz on
A special "Iron Man 3" sneak peek has been revealed from the "Marvel Cinematic Universe: Phase One – Avengers Assembled" Blu-ray box set. It teases the role "Iron Man 3" has to play in the greater Marvel film universe.
"'Iron Man 1' was the first in a giant Avengers Assemble: Phase 1, leading up to 'The Avengers' itself," Marvel president Kevin Feige said in the clip. "'Iron Man 3' is the start of that new road to Phase 2."
Feige continued, "As we go into 'Iron Man 3,' we're faced with our own crossroad: where do we take this character?" Robert Downey Jr. piped in, "Things get more grounded in everything that we have set up, and also more complicated and more challenging for Tony."
"Iron Man 3" is based on Warren Ellis' "Iron Man" comic book series "Extremis." The flick is directed by Shane Black and also stars Robert Downey Jr., Gwyneth Paltrow, Don Cheadle, Guy Pearce, Rebecca Hall, Jon Favreau, Wang Xueqi and Ben Kingsley.
Pearce's Aldrich Killian creates a new breed of supersoldier with his Extremis serum in this movie. It's unclear if he and partner Maya Hansen, played by Hall, opt to place the serum in the hands of terrorists and or give them to Tony Stark to help him create his Iron Legion army. Kingsley plays the movie's central villain as The Mandarin. "Iron Man 3" will hit theaters on May 3, 2013.
What are you most looking forward to about "Iron Man 3"? Tell us in the comments section below or on Facebook and Twitter.