"Guardians of the Galaxy" and "Captain America: The Winter Soldier" concept art revealed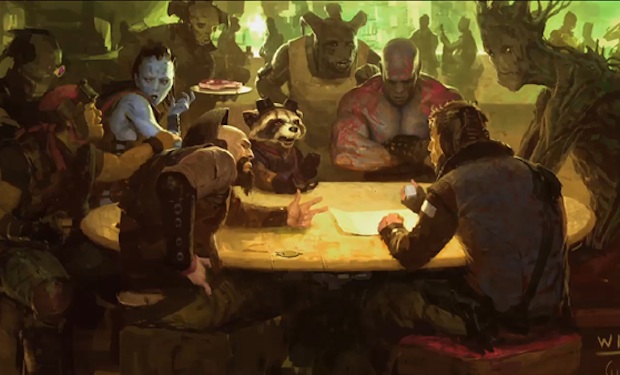 Posted by Terri Schwartz on
Curious about what "Guardians of the Galaxy" and "Captain America: The Winter Soldier" will look like? Well you're in luck, because the folks over at Geek Zenith have uncovered some concept art of what Marvel is planning for the upcoming MCU: Phase Two movies.
The one image from the "Captain America" sequel shows Captain America fighting the titular Winter Soldier. There aren't many spoilers here, but it is noteworthy that this fight is taking place on a road. It seems like the Avengers don't have to hide anymore after the events of "The Avengers."
The other three images all come from "Guardians of the Galaxy" and show a very different aesthetic from anything we've seen in the MCU before. The outer space world looks gorgeous, and the one image of the movie's characters looks like it could have some straight out of "Star Wars." Hopefully that ends up being a good thing, and "Guardians" doesn't feel out of place in the Marvel film world.
"Captain America: The Winter Soldier" stars Chris Evans, Sebastian Stan, Toby Jones, Maximiliano Hernandez, Scarlett Johansson, Samuel L. Jackson, Cobie Smulders, Hayley Atwell, Anthony Mackie, Frank Grillo and Emily VanCamp. Directed by Joe and Anthony Russo, it's due in theaters on April 4, 2014.
"Guardians of the Galaxy" is due out on August 1, 2014. It's directed by James Gunn and will star Dave Bautista as Drax the Destroyer and Chris Pratt as Star-Lord. The roles of Groot, Rocket Raccoon and Gamora have not been cast.
What do you think of these images? Tell us in the comments section below or on Facebook and Twitter.