"Go The F–k To Sleep" is getting a big screen adaptation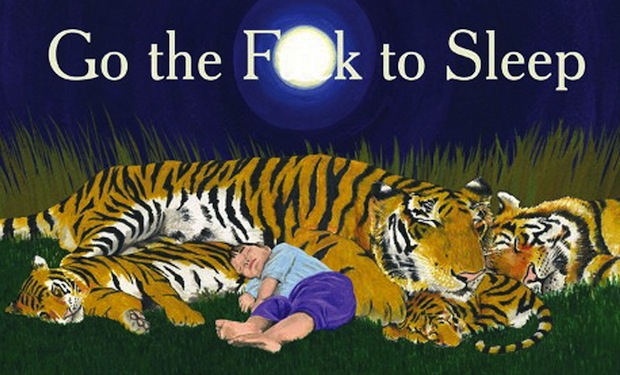 Posted by Terri Schwartz on
Ken Marino, the comedic actor best known for his roles in "Veronica Mars," "Children's Hospital" and "Role Models," is tackling the most epic children's story of the current generation: "Go The F–k To Sleep." The 2011 picture book parody was written by Adam Mansbach, but rose to fame when Samuel L. Jackson narrated its audiobook. Now it's being reported that Marino and his wife Erica Oyama have been hired to write an adaptation of the story for the big screen.
The book is described by publisher Akashic Books as "a bedtime book for parents who live in the real world, where a few snoozing kitties and cutesy rhymes don't always send a toddler sailing blissfully off to dreamland. Profane, affectionate, and radically honest, California Book Award–winning author Adam Mansbach's verses perfectly capture the familiar—and unspoken—tribulations of putting your little angel down for the night. In the process, they open up a conversation about parenting, granting us permission to admit our frustrations and laugh at their absurdity."
That sounds to us like this film, which is being produced by Fox 2000, "Twilight's" Karen Rosenfelt and "All You Need Is Kill's" Erwin Stoff, could end up being about parents having trouble with their children instead of a direct adaptation of "Go The F–k To Sleep's" story. Considering how short the children's book parody is, that isn't much of a surprise.
The movie will be called a more civil "Go The F To Sleep." If Jackson isn't in some way involved in this movie adaptation, we're going to cry foul, because he's the best part of "Go The F–k To Sleep's" rise to fame.
If you haven't heard Jackson read "Go The F–k To Sleep" yet, you're doing yourself a disservice. You can watch the video below.
Do you think that it's smart to adapt "Go The F–k To Sleep" into a movie? Tell us in the comments section below or on Facebook and Twitter.