Ericson Core selected to direct "Point Break" remake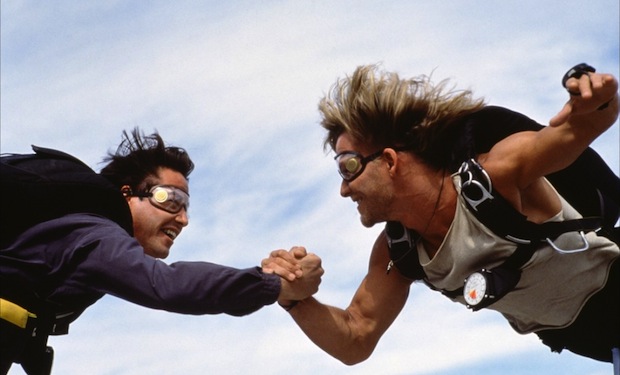 Posted by Terri Schwartz on
Yes, yet another remake is coming down the pipeline, and this time it's "Point Break" that's been targeted. Alcon Entertainment, the same people behind the upcoming "Blade Runner" sequel, have announced that "Invincible" director Ericson Core will helm the upcoming movie.
This will Core's second feature film, which is surprisingly fitting. Kathryn Bigelow had only directed a handful of movies before "Point Break" helped break her onto the Hollywood scene, and now she's gone on to win an Oscar. Not a bad career trajectory if you ask us.
It's unclear if this new movie will act as a reboot, remake or sequel, but the press release sent out about the directing news didn't mention Bigelow or star Keanu Reeves being involved in any way (thank goodness). "Law Abiding Citizen" scribe Kurt Wimmer, who will also act as one of the film's producers, wrote the script.
"The new version of the film is set in the world of international extreme sports, and like the original involves an undercover FBI agent infiltrating a criminal ring. The filmmakers are keeping other plot points under wraps," the press release reads. The plan is to have the movie shooting later this year.
As Core is known more for his cinematography than his directing prowess, the new "Point Break" film should at least look nice… and that's about where our optimism ends. "Point Break" is a movie that still stands on its own even though it's over 20 years old, so it's a bit disappointing to hear that Hollywood is now trying to make it new again.
Are you as turned off by this remake news as we are? Tell us in the comments section below or on Facebook and Twitter.