"Dodgeball 2" lands Clay Tarver as screenwriter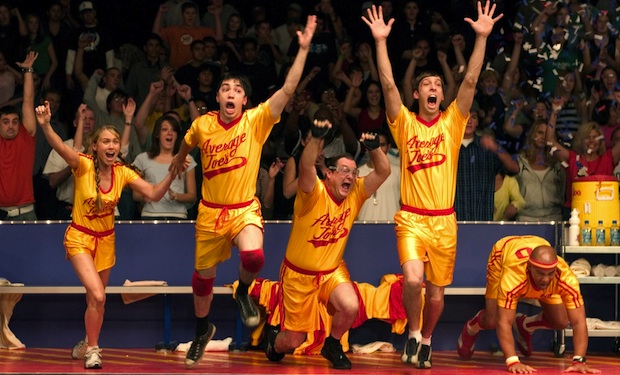 Posted by Terri Schwartz on
Happy Tuesday! Not only are we here to announce that "Dodgeball 2" is in the works, but it's also been confirmed that the movie has a screenwriter lined up as well.
The Hollywood Reporter has learned that Clay Tarver has been tapped by 20th Century Fox and Ben Stiller's production company Red Hour to write the screenplay for the upcoming sequel to "Dodgeball: A True Underdog Story." No word yet on what this movie will be about beyond the fact that it will "focus on [Vince] Vaughn and Stiller forced to team up to fight an even bigger threat."
Beyond co-writing the 2001 film "Joy Ride" with J.J. Abrams, Tarver doesn't have much experience with screenwriting. He does reportedly have a lot of experience in the comedy world, though, and hopefully he is someone who is up for this job considering how long Stiller has waited to move forward on it.
"Dodgeball" was released in 2004 to a $114 million domestic gross and a 70 percent fresh rating on Rotten Tomatoes. It's gone on to have a long life as a cult favorite, much like another comedy that came out that year which recently landed a sequel, "Anchorman: The Legend of Ron Burgundy." In addition to Stiller and Vaughn, "Dodgeball" starred Christine Taylor, Justin Long, Rip Torn, Alan Tudyk, Jason Bateman and Hank Azaria. It's unclear if original writer/director Rawson Marshall Thurber will return for this project or not.
Are you excited about "Dodgeball 2"? Tell us in the comments section below or on Facebook and Twitter.