Danny Woodburn joins "Ninja Turtles" as Splinter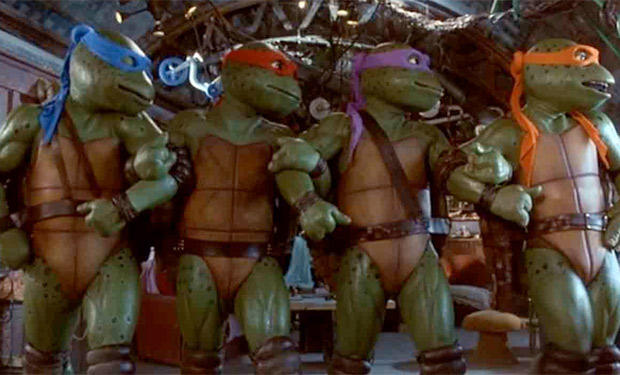 Posted by Terri Schwartz on
Splinter has been cast in "Ninja Turtles." "Seinfeld" actor Danny Woodburn has been cast as the Turtles' rodent mentor in the upcoming film.
Deadline has the news about Woodburn, and describes the movie as a live action/CGI hybrid. This announcement comes after the film already started filming. So far the characters of Michelangelo, Raphael, Donatello, Leonardo and April O'Neil have been cast, as well as an unrevealed role that will be played by Will Arnett.
In a recent interview with The Hollywood Reporter, Alan Ritchson, who plays Raphael, says that everything people think they know about "Ninja Turtles" is "wrong."
"The frustrating thing for me since I've signed on is that you hear that it's already got a reputation," he said. "I think people assume they know what it's going to be about, and those people are wrong. The assumptions, everything you read online is wrong. … You want to tell everybody how great it is, and you can't really say why, but it is."
Michael Bay is producing and Jonathan Liebesman is directing "Teenage Mutant Ninja Turtle," and its screenplay was written by a long list of players: Josh Appelbaum, Andrew Nemec, Art Marcum, Matt Holloway and John Fusco. In addition to Ritchson, Arnett and Woodburn, "Ninja Turtles" stars Megan Fox as April O'Neil, Jeremy Howard as Donatello, Pete Ploszek as Leonardo and Noel Fisher as Michelangelo. The movie is slated for a June 6, 2014 release date.
Do you think Woodburn will make a good Splinter? Tell us in the comments section below or on Facebook and Twitter.