Tonight at 8/7c we're showing the ultimate comedy action flick "Lethal Weapon 4." The film stars Danny Glover as Roger Murtagh, a straight-laced and by-the-numbers LAPD detective and family man who got an unwelcome surprise for his 50th birthday in the form of a new partner: Martin Riggs (Mel Gibson). Riggs is a live wire who has gone full crazy after the recent passing away of his wife. The odd couple pairing makes for comedy gold with a lot of explosions to boot. That's why the franchise lasted long enough to bring "Lethal Weapon 4" to our channel tonight. But Gibson and Glover aren't the only reasons to tune in. In "Lethal Weapon 4," Murtagh and Riggs are joined once again by LAPD detective Lee Butters (Chris Rock), Lorna Cole (Rene Russo) as Riggs' love interest and, of course, the long-suffering Leo Getz (Joe Pesci), now a private investigator. This time they are facing off against the formidable foe in deadly Triad negotiator Wah Sing Ku (Jet Li, making his American film debut). Tune in tonight and you'll see that you're never too old for this shit.
Chris Gethard has seen a lot of action movies, so when he found out that we were showing "Lethal Weapon" he thought, "Hey, I could do that." Since he's our beloved adopted comic and thus, a member of the family, we thought we'd give him a chance and let him try.
Watch as Chris goes full Riggs in this clip and be sure to tune in to "Lethal Weapon 4" at 8/7c tonight: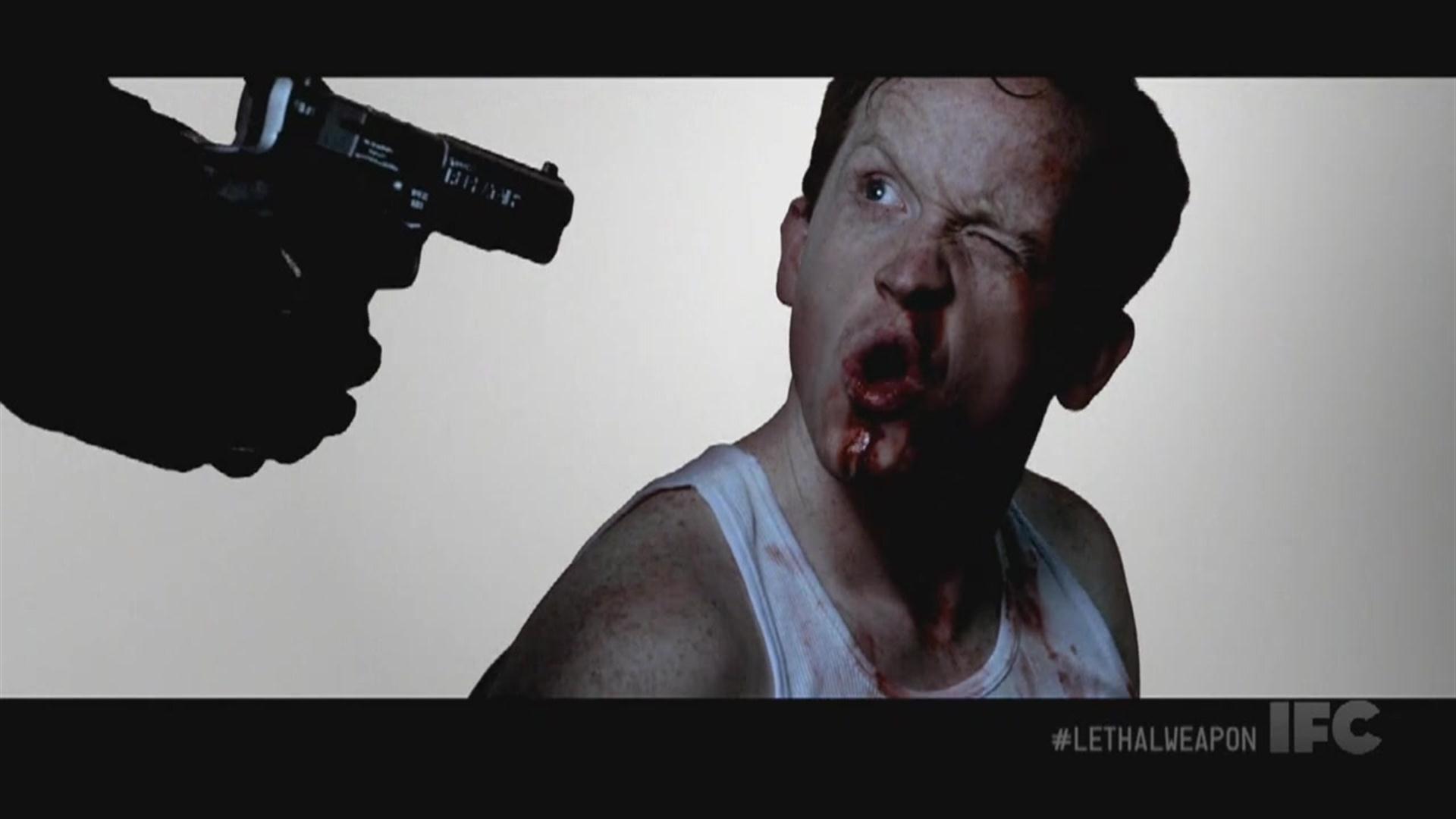 video player loading
.
.
.
Want the latest news from IFC? Like us on Facebook and follow us on Twitter@IFC
"Lethal Weapon 4" airs tonight at 8/7c.