Bomb Squad: Why Did "Scary Movie 5" Tank?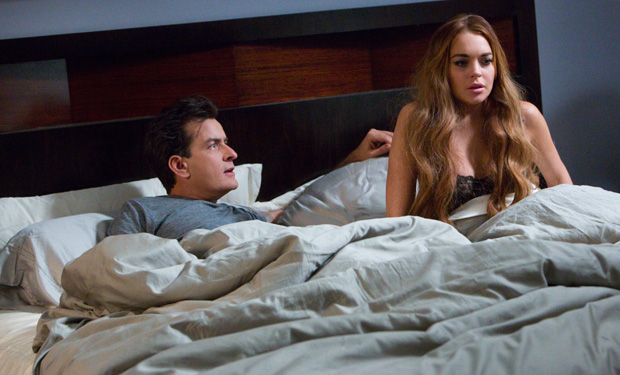 Posted by Tim Grierson on
Welcome to "Bomb Squad," a recurring column that takes a closer look at a movie that tanked at the box office and tries to figure out what happened.
The first four installments of the "Scary Movie" series brought in combined more than $800 million worldwide. The latest sequel, "Scary Movie 5," won't add a lot more to that tally, collecting a disappointing $14.2 million in its first weekend. Who should we blame for this comedy's commercial nosedive? Let's take a look at some possible theories and then come up with our verdict…
Theory No. 1: Nobody cares about the "Scary Movie" franchise anymore.
The first "Scary Movie" came out 13 years ago, becoming one of that year's Top 10 grossing films. Along the way, the series helped revitalize the spoof genre at the box office — "Scary Movie" co-writers Jason Friedberg and Aaron Seltzer have gone on to make the low-budget hits "Epic Movie" and "Meet the Spartans" — but these films haven't cast such a large shadow over the landscape that audiences felt like they couldn't see other jokey, juvenile pop-culture satires before they checked out the latest "Scary Movie" sequel. Plus, the seven years between "Scary Movie 4" and "Scary Movie 5" didn't make viewers realize how much they missed the franchise. They just went ahead and saw other movies like it.
Theory No. 2: "A Haunted House" stole their mojo.
"Scary Movie" was the brainchild of the Wayans family — specifically Keenan Ivory, Shawn and Marlon. By the time of "Scary Movie 3," most of the original creators had moved on, but it's worth noting that Marlon Wayans returned to the horror-mocking genre with this year's "A Haunted House," which took aim at the "Paranormal Activity" franchise. Despite horrendous reviews and very little advance hype, "A Haunted House" was a modest hit during the dregs of January. Did viewers feel like they could skip "Scary Movie 5" after watching "A Haunted House"? It's entirely possible.
Theory No. 3: Nobody from the old "Scary Movie" films bothered showing up for this one.
Beyond the absence of the Wayans, "Scary Movie 5" was also perhaps hurt by the fact that none of the recognizable stars of the earlier movies signed up for this new sequel. That meant no Anna Faris or Regina Hall, the real mainstays of this franchise. Sure, "Scary Movie" veterans Simon Rex and Charlie Sheen were in the new movie, but you couldn't shake the feeling that the producers were hoping audiences would check out "Scary Movie 5" mostly because it was another "Scary Movie" movie.
Theory No. 4: Even the stunt casting was uninspired.
The "Scary Movie" series has never relied on strong reviews, which is good because they never get any. Instead, the movies have tried to milk positive word-of-mouth, built in part on the films' use of oddball or eyebrow-raising casting choices. They'll bring in Carmen Electra or Dr. Phil or Shaq just for the total randomness of it, but "Scary Movie 5" struck out by banking on viewers' interest in seeing Charlie Sheen and Lindsay Lohan do a very unfunny parody of their tabloid lives as part of a "Paranormal Activity" sendup. The stunt casting didn't seem particularly "shocking" or inspired, and so it couldn't do much to generate buzz for the film's release.
The Verdict
It makes little sense to blame the drab box office of "Scary Movie 5" on its lack of artistic quality. Every movie in this series has been hit-or-miss, and yet three of the five grossed more than $40 million in their opening weekend, each of those earning more than $90 million during their U.S. run. No, it seems like "Scary Movie 5" misfired because it failed to get fans sufficiently excited for the franchise's return after being gone so long from theaters. With "A Haunted House" (and even "Movie 43") already out this year, we've had plenty of spoof and/or sketch-based comedy films in recent months. The producers probably assumed that their brand was strong enough that viewers would accept no substitute. As the so-so grosses suggest, that's no longer a wise assumption to make.
You can follow Tim Grierson on Twitter.
Did you see "Scary Movie 5" this past weekend? Tell us in the comments section below or on Facebook and Twitter.