Will the Black Panther appear in "The Avengers 2"?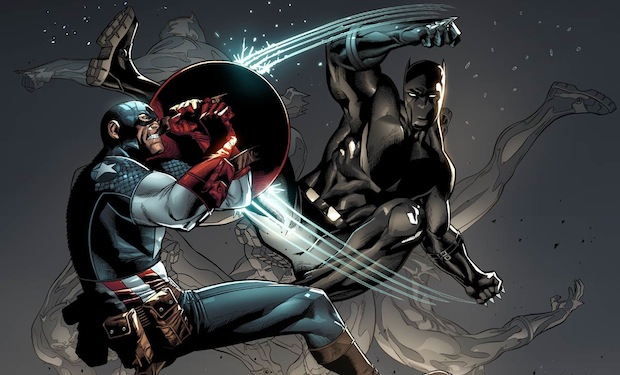 Posted by Terri Schwartz on
A "Black Panther" movie is supposedly still in the works, but it seems like fans could be seeing the character come to life before that film comes out. Actor Morris Chestnut recently tweeted that the Black Panther could make an appearance in "The Avengers 2."
"Not final. #BlackPanther may be in #avengers2 first. RT @jamaal91604133: @morris_chestnut Can't wait to see this movie. #BlackPanther," he tweeted.
Following that reveal — and let's be clear, it's very far from being official — Chestnut then needed to backpedal and do some damage control.
"Disclaimer: In fairness to Mr. Chestnut, it must be acknowledged that all posts in reference to the "Black Panther" were originated by The MCCamp. Although Mr. Chestnut applies earnest effort in communicating with his fans, occasionally there is assistance by The MCCamp in the best interest of facilitating production/filming and/or projects, as is the case at this time. The enthusiasm of the fans is highly revered, always honored and appreciated. Thank you. – The MCCamp," he tweeted. He also clarified, "Thx to the fans for bringing #blackpanther to my attention, NOT in talks about this project with .@Marvel."
Marvel has had the rights to "Black Panther" since 2005, but so far no official forward momentum has been made on the project. Back in November, Stan Lee claimed that the movie is "being developed." If a "Black Panther" film does make its way to the big screen, it won't happen until after "The Avengers 2" comes out in 2015.
Would you like to see Chestnut star in "Black Panther"? Tell us in the comments section below or on Facebook and Twitter.