Behind-the-scenes of "Out There": Ryan Quincy's dad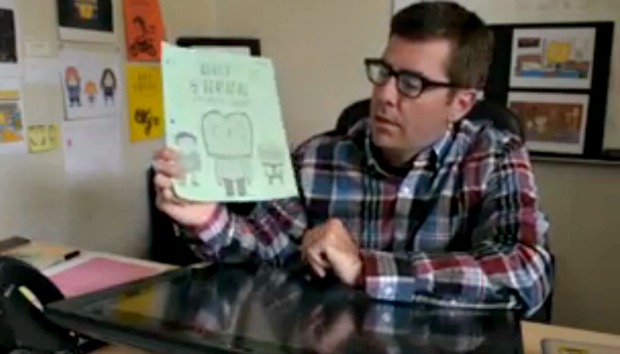 Posted by Melissa Locker on
As you know, each episode of our new animated series "Out There" is loosely based on the life and times and relationships of the show's star and creator Ryan Quincy. So when you watch an episode like "Viking Days," and see Chad's dad turn down his request to compete in Holford's annual father-and-son Hexathalon, you have to wonder whether Ryan's dad did that, too. Then when Chad was forced to ask Sharla's dad (voice by Nick Offerman) to compete with him instead, you can't help but wonder how much of that storyline was taken from Ryan's life.
Watch as Ryan discusses the differences between his own father and Chad's father and the inspiration for the episode "Viking Days" then tune in for a new episode of "Out There" this Friday at 10/9c:
video player loading
.
.
.
Want the latest news from "Out There"? Like them on Facebook and follow them on Twitter @IFCouthere.
"Out There" airs on IFC on Fridays at 10/9c