Behind-the-scenes of "Out There": Ryan Quincy on his burrito-making friend Paul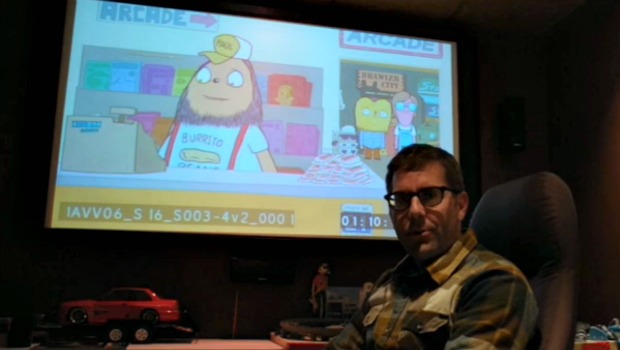 Posted by Melissa Locker on
*Ding! Burrito Ready! *
When you're a hungry teen lolling around after school, there is no sweeter sound than the ding of the microwave. For "Out There" creator Ryan Quincy, who spent his teen years loitering in a gas station-arcade hybrid in his small hometown, after school activities included eagerly awaiting the arrival of a burrito from the microwave of Paul. Paul kept the town's teens in fighting shape with a steady supply of microwave-warmed tortilla-wrapped goodness. But warming frozen burritos, wasn't Paul's dream job, so he had a sideline: dressing up as Elvis.
As you undoubtedly know, "Out There" and the town of Holford are based on Ryan's childhood. In this new clip, Ryan tells the story of Paul. Watch this clip and tune in for a new episode of "Out There" on Friday at 10/9c:
video player loading
.
.
.
Want the latest news from "Out There"? Like them on Facebook and follow them on Twitter @IFCouthere.
"Out There" airs on IFC on Fridays at 10/9c